Jun 7, 2020 • 3M
It's June! Let's read and discuss "The Mountain," by Andrew Marantz
Book clubs are stressful. Join Article Club, a community of kind readers. We discuss one great article every month on race, education, or culture.
Welcome to June! I'm excited to announce that this month's article is "The Mountain," by Andrew Marantz. Yes, we're going to tackle white nationalism and the alt-right.
Featured last November in Issue #217, "The Mountain" is a chapter from Mr. Marantz's excellent book, Antisocial: Online Extremists, Techno-Utopians, and the Hijacking of the American Conversation (2019). Here's my original blurb:
Before Samantha joined the alt-right and became a white nationalist, she grew up in New Jersey and Florida, worked at Chipotle, and volunteered for the Obama campaign. Then Samantha met Richie, who cooked and danced and played the guitar. She fell in love. At first it didn't matter that Richie quoted 4chan and made anti-Semitic remarks. But when he began arguing for racial purification and announced, "I'm a fascist," that was too much. Samantha left Richie — that is, until she decided to look into some of his beliefs, to find out where he had gone wrong. Five days later, after watching YouTube videos and reading articles online, Samantha changed her mind: She wanted to become an advocate for the white race, too.

In this excellent chapter from Antisocial, Andrew Marantz (#115, #134) emphasizes that "there is no formula that can predict exactly who will succumb to fascism and who will not." He adds: "We would like to imagine that, in the current year, the United States has developed a moral vocabulary that is robust and widespread enough to inoculate almost all of us against raw bigotry and malign propaganda. We would like to imagine that, but it would be wishful thinking."
Mr. Marantz writes for The New Yorker and has appeared in Harper's, The New York Times, and many other publications. He has appeared on Radiolab and The New Yorker Radio Hour. Here's his TED talk "inside the bizarre world of internet trolls."
Are you IN? If so, here's what to do:
Say hi, introduce yourself, and announce that you're IN in the comments. (I'll send you a password-protected, non-shareable, non-downloadable version of the article.)

Read and annotate the article.

Sign up for a discussion on Sunday, June 28 — 2-3 pm or 4-5 pm PT (via Zoom).
Coming up this month at Article Club
Sunday 6/14: We'll listen to an Article Clubber's first impressions.

Sunday 6/21: We'll listen to Mr. Marantz talk about the article.

Sunday 6/28: We'll discuss the article with fellow Article Clubbers.
Questions? Share them in the comments or email me at mark@highlighter.cc.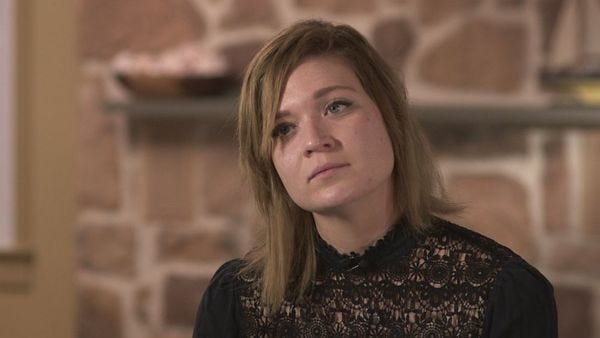 ---
Article Club is a new experiment in community reading. We read and discuss one outstanding article or book chapter a month. We invite the author to join our conversation, too. If you're interested, sign up and check us out! Article Club is part of The Highlighter, a weekly newsletter featuring the best articles on race, education, and culture.