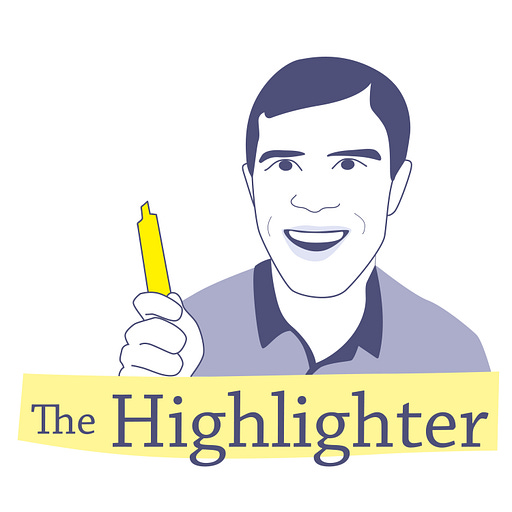 Oct 18, 2021 • 38M
Interview: Brian Broome, author of "The Key"
Mr. Broome shares his thoughts about masculinity, sexuality, and white supremacy
Why are there so many book clubs and so few article clubs? Let's change that! Join The Highlighter Article Club, where we read, annotate, and discuss one outstanding article every month on race, education, or culture.
Hi there, Article Clubbers! This month, we're reading, annotating, and discussing "The Key," by Brian Broome.
Mr. Broome is one of my favorite writers. We last spoke more than two years ago, after he published "79," one of the best pieces in Highlighter history. It was an honor to interview him again. He's the first returning guest to the podcast!
I hope you'll listen to the interview. It's a good one – because Mr. Broome is thoughtful and doesn't hold back. We talk about sexuality, racism, "good white people," Bertrand's ridiculousness, sports and locker rooms, the gaze of Black boys, inner hatred and inner acceptance, coming out, and how white supremacy limits possible constructions of masculinity.
Most of all, I want to appreciate Mr. Broome for generously sharing his time and thoughtfulness with us. Also, I highly recommend Punch Me Up to the Gods. I'll be raffling off a copy this Sunday, so good luck!
After listening to the interview, please share your thoughts in the comments. What resonated with you?
---
Article Club is a thoughtful reading community and an experiment in community reading. Every month, we read, annotate, and discuss one great article, and the author participates, too! If you're interested, sign up and check us out. Article Club is part of The Highlighter, a weekly newsletter featuring the best articles on race, education, and culture.