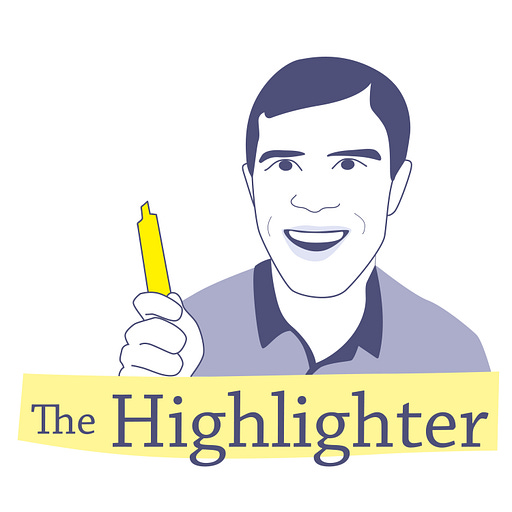 Dec 8, 2019 • 6M
What are your ideas for Article Club?
Why are there so many book clubs and so few article clubs? Let's change that! Join The Highlighter Article Club, where we read, annotate, and discuss one outstanding article every month on race, education, or culture.
Hi there! I'm excited: Our article club is growing. Just last week, we had 20-30 new sign-ups — welcome! Now it's time to figure out what we want to get out of this experience. That's what this week is for. I want to share some of my ideas and get your ideas, too. Please share them in the comments!
OK, if the goal of Article Club is to read more, read more closely, reflect deeply on the articles, and connect with other readers, here are my initial thoughts:
Week 1: Introduce the article of the month, share why I (or we) chose it, and invite everyone to read (and maybe annotate) it! Then, if you're interested, you would opt in to participate in that month's activities.

Week 2: Share our first thoughts about the article, get to know each other and build our reading community, participate in an online written discussion thread, and gather a list of questions for deeper reflection.

Week 3: Podcast episode — either discuss the article with the author (if they say yes), have them answer our questions; or discuss the article with 1-2 article club members, who really want to go deeper and share their thoughts.

Week 4: Connect with other article club members and discuss the article live — whether in person in Oakland and/or online via Zoom. We would find a time that works for as many of us as possible.
OK, those are my ideas. What are yours? How should we do this Article Club? What are you looking to get out of this? Also, do you have articles or authors you want to nominate? Thank you very much for your interest!