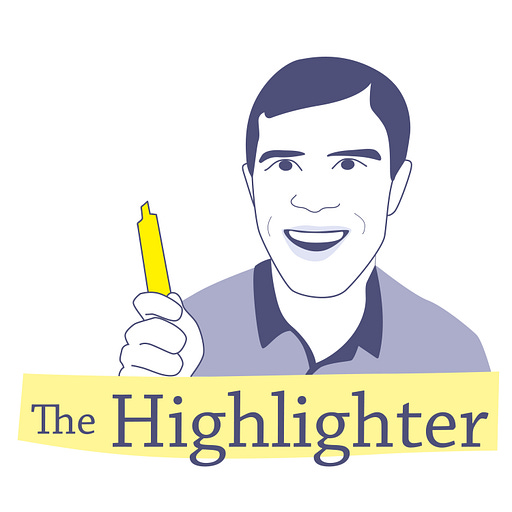 May 10, 2021 • 27M
Listen and annotate: "The Crow Whisperer," by Lauren Markham
Plus: There's still time to sign up for this month's discussion!
Why are there so many book clubs and so few article clubs? Let's change that! Join The Highlighter Article Club, where we read, annotate, and discuss one outstanding article every month on race, education, or culture.
Hey Article Clubbers! Hope your May is going well.
This month, we're discussing "The Crow Whisperer," by Lauren Markham. It's a delightful article about crows, crow whisperers, the intelligence of animals, and our connection with the natural world.
This week is all about going deeper. Here are some things you can try:
Annotate the article. It's a shared Google Doc, so feel free to highlight, share your thoughts, and respond to members of our reading community.

Listen to the article (above). Article Clubber Jennifer has once again recorded an audio version for our listening pleasure. Thank you!

Share your first impressions of the article by leaving a comment below.
Just hearing about Article Club? If so, welcome! Also, it's not too late to sign up for this month's discussion. We're meeting on Sunday, May 23, 2:00 - 3:15 pm PT, via Zoom. Sign up here! We look forward to seeing you there.
Coming up this month at Article Club
Monday 5/17: We'll listen to Ms. Markham's thoughts on her piece.

Sunday 5/23: We'll discuss the article with fellow Article Clubbers.
Questions? Share them in the comments or email me at mark@highlighter.cc.
---
Article Club is an experiment in community reading in its second year. We read, annotate, and discuss one outstanding article or book chapter a month. We invite the author to join our conversation, too. If you're interested, sign up and check us out! Article Club is part of The Highlighter, a weekly newsletter featuring the best articles on race, education, and culture.