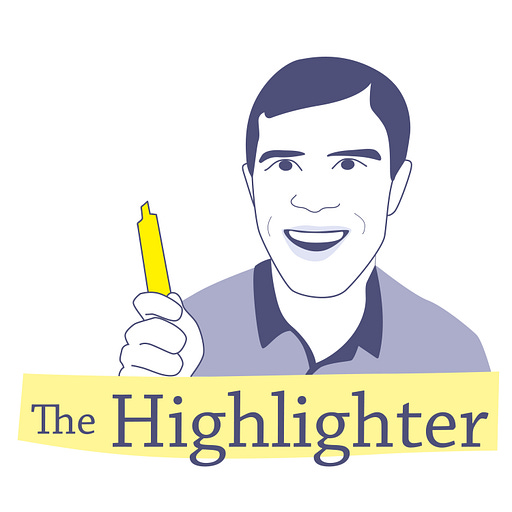 Mar 15, 2021 • 32M
Listen: "A Lonely Occupation," by Francesca Mari
Also, there's still time to sign up for this month's discussion!
Why are there so many book clubs and so few article clubs? Let's change that! Join The Highlighter Article Club, where we read, annotate, and discuss one outstanding article every month on race, education, or culture.
Hey Article Clubbers! Hope your March is going well.
This month, we're discussing "A Lonely Occupation," by Francesca Mari. (Here's the original version.) It explores the effects of gentrification, including how real estate developers hire homeless people to house-sit empty homes undergoing renovation.
This week is all about reading and annotating the article. Plus, for the second month in a row, I have a surprise — an audio recording of the article, thanks to the generosity and talent of fellow Article Clubber Jennifer. If you're as grateful as I am, please share your appreciation in the comments!
Just hearing about Article Club? It's not too late to sign up for this month's discussion. We're meeting on Sunday, March 28, 2:00 - 3:15 pm PT, via Zoom. Sign up here!
Are you new to Article Club? If so, welcome! We look forward to meeting you and having your voice in the conversation.
Coming up this month at Article Club
Monday 3/22: We'll hear Ms. Mari's thoughts about the article.

Sunday 3/28: We'll discuss the article with fellow Article Clubbers.
Questions? Share them in the comments or email me at mark@highlighter.cc.
---
Article Club is an experiment in community reading in its second year. We read, annotate, and discuss one outstanding article or book chapter a month. We invite the author to join our conversation, too. If you're interested, sign up and check us out! Article Club is part of The Highlighter, a weekly newsletter featuring the best articles on race, education, and culture.