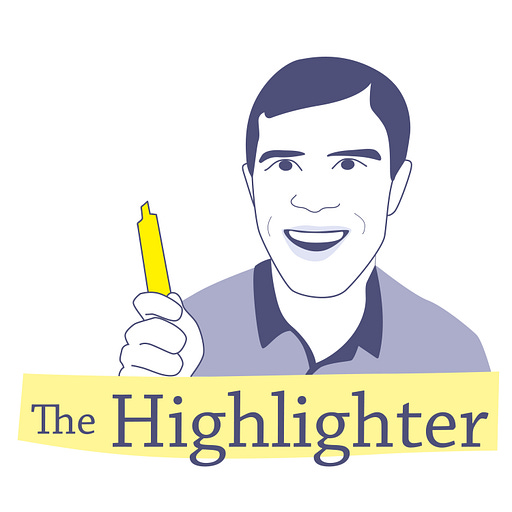 Nov 9, 2020 • 13M
Let's meet co-facilitator Sarai Bordeaux and share our first impressions of "Theater of Forgiveness"
Why are there so many book clubs and so few article clubs? Let's change that! Join The Highlighter Article Club, where we read, annotate, and discuss one outstanding article every month on race, education, or culture.
Happy Monday, Article Clubbers! This month, we're reading, annotating, and discussing "Theater of Forgiveness," by Hafizah Geter, which explores the intergenerational pain and anguish caused by our society's expectation that Black people forgive the atrocities that white people commit.
Sound interesting? Read this to catch up and join this month's discussion on Nov. 22.
Also, I am very excited to announce that longtime loyal Highlighter reader Sarai Bordeaux will co-facilitate this month's discussion. Two years ago, when this article first appeared in The Highlighter, Sarai was the first person to reach out and want to engage in conversation. She's wonderful, and in this week's podcast episode, you get to meet her. Please enjoy!
This week is all about how we're experiencing the article so far. Don't be shy. Share your first impressions by leaving a comment. Also, feel free to include questions you'd like us to ask Ms. Geter when Sarai and I interview her later this week. Thank you!
Coming up at Article Club
Sunday 11/15: We'll listen to Ms. Geter talk about her article.

Sunday 11/22: We'll discuss the article with fellow Article Clubbers. Please sign up for a discussion if you haven't yet: 2-3 pm or 4-5 PT.
---
Article Club is a newish experiment in community reading. We read and discuss one outstanding article or book chapter a month. We invite the author to join our conversation, too. If you're interested, sign up and check us out! Article Club is part of The Highlighter, a weekly newsletter featuring the best articles on race, education, and culture.