It's September! Let's read and discuss "I Went to Disney World," by Graeme Wood
Welcome to September! I'm excited to announce that this month's article is "I Went to Disney World," by Graeme Wood. You're going to love it — even if you're indifferent to the happiest place on Earth.
Featured back in July in Issue #254, "I Went to Disney World" explores the reopening of the famous amusement park in the time of the pandemic and its effect on a skeptical Canadian-American guest. Here's my original blurb:
"I should admit," Graeme Wood writes, "that a Disney vacation, even in pre-coronavirus conditions, sounds to me like the most elaborate way to have a miserable time yet invented by humankind." But in this hilarious, well-written article, Mr. Wood discovers that the Magic Kingdom, despite its problems, serves as a benevolent authoritarian regime, satisfying its obedient subjects, who don't mind the constant surveillance and the $11 corn dogs. Maybe this is better governance than what's outside Disney's walls? (26 min)
A staff writer at The Atlantic and a lecturer at Yale University, Mr. Wood writes about a number of topics, including foreign affairs, domestic policy, climate science, food, and sports. He is the author of The Way of the Strangers: Encounters With the Islamic State. Mr. Wood be answering our questions in a podcast episode later this month.
Are you IN? If so, here's what to do:
Say hi, share your feelings about Disney, and announce that you're IN in the comments.

Read and annotate the article. (Here's the original if you prefer it.)

Sign up for a discussion on Sunday, September 27 — 2-3 pm or 4-5 pm PT (via Zoom).
Coming up this month at Article Club
Sunday 9/13: We'll share our first impressions of the article.

Sunday 9/20: We'll listen to Mr. Wood talk about the article.

Sunday 9/27: We'll discuss the article with fellow Article Clubbers.
Questions? Share them in the comments or email me at mark@highlighter.cc.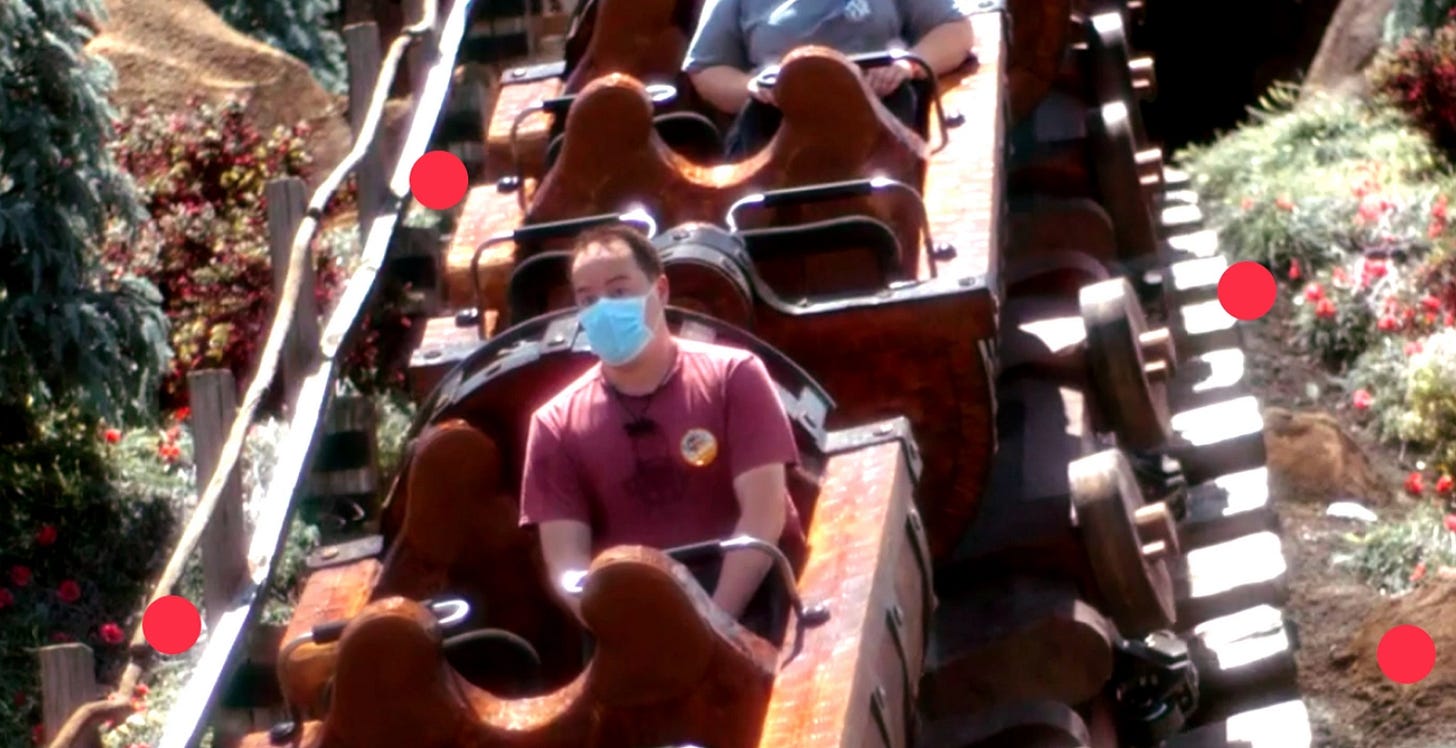 ---
Article Club is an experiment in community reading. We read and discuss one outstanding article or book chapter a month. We invite the author to join our conversation, too. If you're interested, sign up and check us out! Article Club is part of The Highlighter, a weekly newsletter featuring the best articles on race, education, and culture.