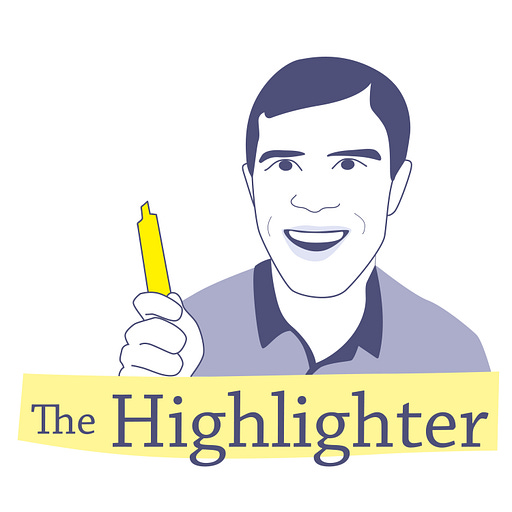 May 2, 2021 • 5M
It's May! Let's read and discuss "The Crow Whisperer," by Lauren Markham
This article's for you if you love animals, appreciate nature, and embrace the quirky
Why are there so many book clubs and so few article clubs? Let's change that! Join The Highlighter Article Club, where we read, annotate, and discuss one outstanding article every month on race, education, or culture.
Welcome to May! I'm excited to announce that this month's article is "The Crow Whisperer," by Lauren Markham. Even if you don't like crows, and even if you don't much believe in animal whisperers, you'll love this piece.
Here's my original blurb from Issue #285 of The Highlighter:
After crows attacked their dog, harassed their baby, and followed them around their neighborhood in Oakland, Dani Fisher and Adam Florin knew they had to call the local crow whisperer in order to avoid a murder. In this delightful piece, Lauren Markham follows Yvette Buigues as she mediates conflicts between humans and animals and performs energy healing on people's pets, like Ernie the bull terrier and Bodie the cat. "Animals store pain and memories just like we do," she says. (22 min)
Based in the East Bay, Ms. Markham is one of my favorite writers. She focuses on issues related to youth, migration, and the environment. Her article, "Our School," was one of my favorites of 2017. She also joined the podcast to discuss her outstanding piece, "The Girl Gangs of El Salvador." Ms. Markham is the author of the acclaimed book, The Far Away Brothers, about twins who escape from El Salvador and build new lives in California. She gets bonus points because she's an educator, too.
I hope you'll join me and fellow Article Clubbers in discussing this article! Our discussion will be on Sunday, May 23, 2:00 - 3:15 pm PT, via Zoom.
Are you IN? I hope so. If so, here's what to do this week:
Sign up for the discussion.

Leave a comment. Say hi and share what drew you to this month's discussion.

Start reading! Highly encouraged: Let's annotate this copy of the article together.
Coming up this month at Article Club
Monday 5/10: We'll share our first impressions of the article.

Monday 5/17: We'll listen to Ms. Markham's thoughts on the article.

Sunday 5/23: We'll discuss the article with fellow Article Clubbers.
Are you new to Article Club? If so, welcome! We look forward to meeting you and having your voice in the conversation. Feel free to reach out with questions: mark@highlighter.cc.
---
Article Club is a community of thoughtful people who read, annotate, and discuss one great article every month on race, education, or culture. Everyone is welcome. The author participates, too. Article Club is part of The Highlighter, a weekly newsletter featuring the best articles on race, education, and culture.