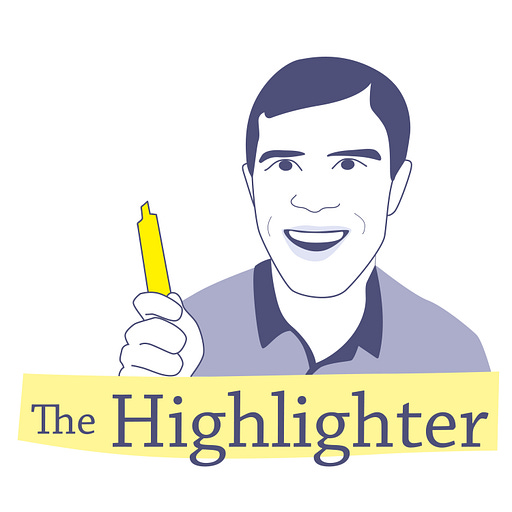 Jul 5, 2021 • 3M
It's July! Let's read and discuss "Private Schools Are Indefensible," by Caitlin Flanagan
An article on how fancy independent schools promote inequity and hypocrisy
Why are there so many book clubs and so few article clubs? Let's change that! Join The Highlighter Article Club, where we read, annotate, and discuss one outstanding article every month on race, education, or culture.
Welcome to July! I'm excited to announce that this month's article is "Private Schools Are Indefensible," by Caitlin Flanagan. You're going to appreciate this article, no matter where you fall on the public vs. private school spectrum. In fact, I especially invite independent school teachers and parents to the discussion.
Here's my blurb of the piece, which I featured in Issue #285 of The Highlighter:
Caitlin Flanagan taught at a fancy private school. She even sent her kids to one. But enough is enough. In this tart, snarky takedown of elite private schools like Dalton and Sidwell Friends, Ms. Flanagan takes no prisoners and bars no holds. It's one thing to hoard resources, breed entitlement, and exacerbate inequality. But to do all that and then to spout progressive values and pretend you're engines of social change? No way, no how. Ms. Flanagan is having none of that. (30 min)
Nominated for the Pulitzer Prize in commentary, Ms. Flanagan is a writer and social critic who challenges the social narratives of the powerful and the prominent. Born and raised in Berkeley, she now lives in Los Angeles. The author of To Hell With All That, Ms. Flanagan is a contributor to The Atlantic and former staff writer at The New Yorker. She has also appeared on The Colbert Robert and Real Time with Bill Maher.
I hope you'll join me and fellow Article Clubbers in discussing this article on Sunday, July 25, 2:00 - 3:15 pm PT! This event will be on Zoom, be open to the public, and be limited to 30 participants.
Are you IN? I hope so. If so, here's what to do this week:
Sign up for the discussion.

Leave a comment here. Say hi and share what drew you to this month's discussion.

Start reading! Highly encouraged: Let's annotate this copy of the article together.
Coming up this month at Article Club
This week: We'll sign up for the discussion and start reading the article.

Next week: We'll annotate the article with fellow Article Clubbers.

The week of July 19: We'll share our first impressions about the article.

Sunday, July 25: We'll discuss the article with fellow Article Clubbers.
Are you new to Article Club? If so, welcome! We look forward to meeting you and having your voice in the conversation. Feel free to reach out with questions: mark@highlighter.cc.
---
Article Club is a community of thoughtful people who read, annotate, and discuss one great article every month on race, education, or culture. Everyone is welcome. The author participates, too. Article Club is part of The Highlighter, a weekly newsletter featuring the best articles on race, education, and culture.