Jul 5, 2020 • 7M
It's July! Let's read and discuss "Jerry and Marge Go Large," by Jason Fagone
Book clubs are stressful. Join Article Club, a community of kind readers. We discuss one great article every month on race, education, or culture.
Welcome to July! I'm excited to announce that this month's article is "Jerry and Marge Go Large," by Jason Fagone. You're going to love it!
Featured in March 2018 in Issue #133, "Jerry and Marge Go Large" is an outstanding, rollicking article about a savvy retired couple who legally exploit loopholes in the lottery and go on to win millions of dollars. Here's my blurb:
Jerry and Marge Selbee are delightful retirees from down-home Michigan who have worked hard every day their whole lives to put their six kids through college. Now they're ready to game the lottery and win millions of dollars. If you've ever dreamed up money-making schemes, or if you like mathematical thrillers pitting grandparents against MIT students, this one's for you. (48 min)
"Jerry and Marge Go Large" went on to be selected as one of the best articles of 2018. Today on the podcast, you'll hear from Article Clubber Jessica, who first shared the piece with me. Thank you, Jessica!
Mr. Fagone writes for the San Francisco Chronicle and is now reporting on the coronavirus outbreak at San Quentin State Prison. He's the author of The Woman Who Smashed Codes and Horsemen of the Esophagus. He'll be answering our questions in a podcast episode later this month.
Are you IN? If so, here's what to do:
Say hi, share your feelings about lotteries, and announce that you're IN in the comments.

Read and annotate the article. (Here's the original if you prefer it.)

Sign up for a discussion on Sunday, July 26 — 2-3 pm or 4-5 pm PT (via Zoom).
Coming up this month at Article Club
Sunday 7/12: We'll share our first impressions of the article.

Sunday 7/19: We'll listen to Mr. Fagone talk about the article.

Sunday 7/26: We'll discuss the article with fellow Article Clubbers.
Questions? Share them in the comments or email me at mark@highlighter.cc.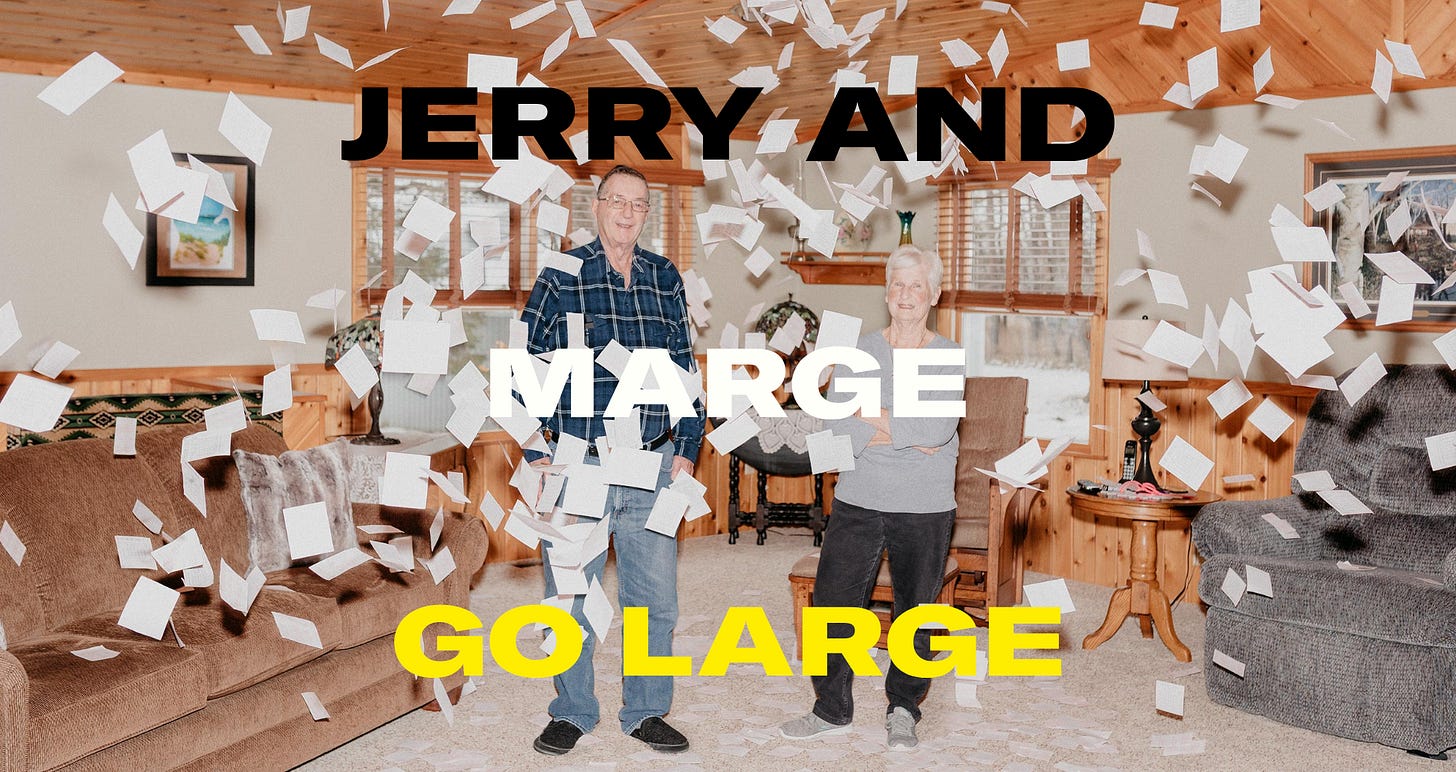 ---
Article Club is a newish experiment in community reading. We read and discuss one outstanding article or book chapter a month. We invite the author to join our conversation, too. If you're interested, sign up and check us out! Article Club is part of The Highlighter, a weekly newsletter featuring the best articles on race, education, and culture.