It's August! Let's read and discuss "Going the Distance (and Beyond) to Catch Marathon Cheaters," by Gordy Megroz
Welcome to August! I'm excited to announce that this month's article is "Going the Distance (and Beyond) to Catch Marathon Cheaters," by Gordy Megroz. You're going to love it — even if you've never gone running in your life.
Featured back in February in Issue #231, "Going the Distance" explores the relationship between marathon runners who break the rules and independent investigators eager to catch them cheating. Here's my original blurb:
We all have our hobbies. Derek Murphy spends his time exposing marathon cheaters. He has a website and a podcast, where he posts charts, photos, and screenshots to nab course cutters who otherwise would hoodwink their way to the Boston Marathon. It's all for the integrity of the sport, Derek says. But after his righteous reporting disqualified 70-year-old runner Frank Meza, everything changed. (26 min)
As a contributing editor for Outside magazine and correspondent for Men's Journal, Bloomberg Businessweek, and Wired, Mr. Megroz writes investigative pieces, as well as profiles of athletes, companies, and places. He'll be answering our questions in a podcast episode later this month.
Are you IN? If so, here's what to do:
Say hi, share your feelings about running, and announce that you're IN in the comments.

Read and annotate the article. (Here's the original if you prefer it.)

Sign up for a discussion on Sunday, August 30 — 2-3 pm or 4-5 pm PT (via Zoom).
Coming up this month at Article Club
Sunday 8/16: We'll share our first impressions of the article.

Sunday 8/23: We'll listen to Mr. Megroz talk about the article.

Sunday 8/30: We'll discuss the article with fellow Article Clubbers.
Questions? Share them in the comments or email me at mark@highlighter.cc.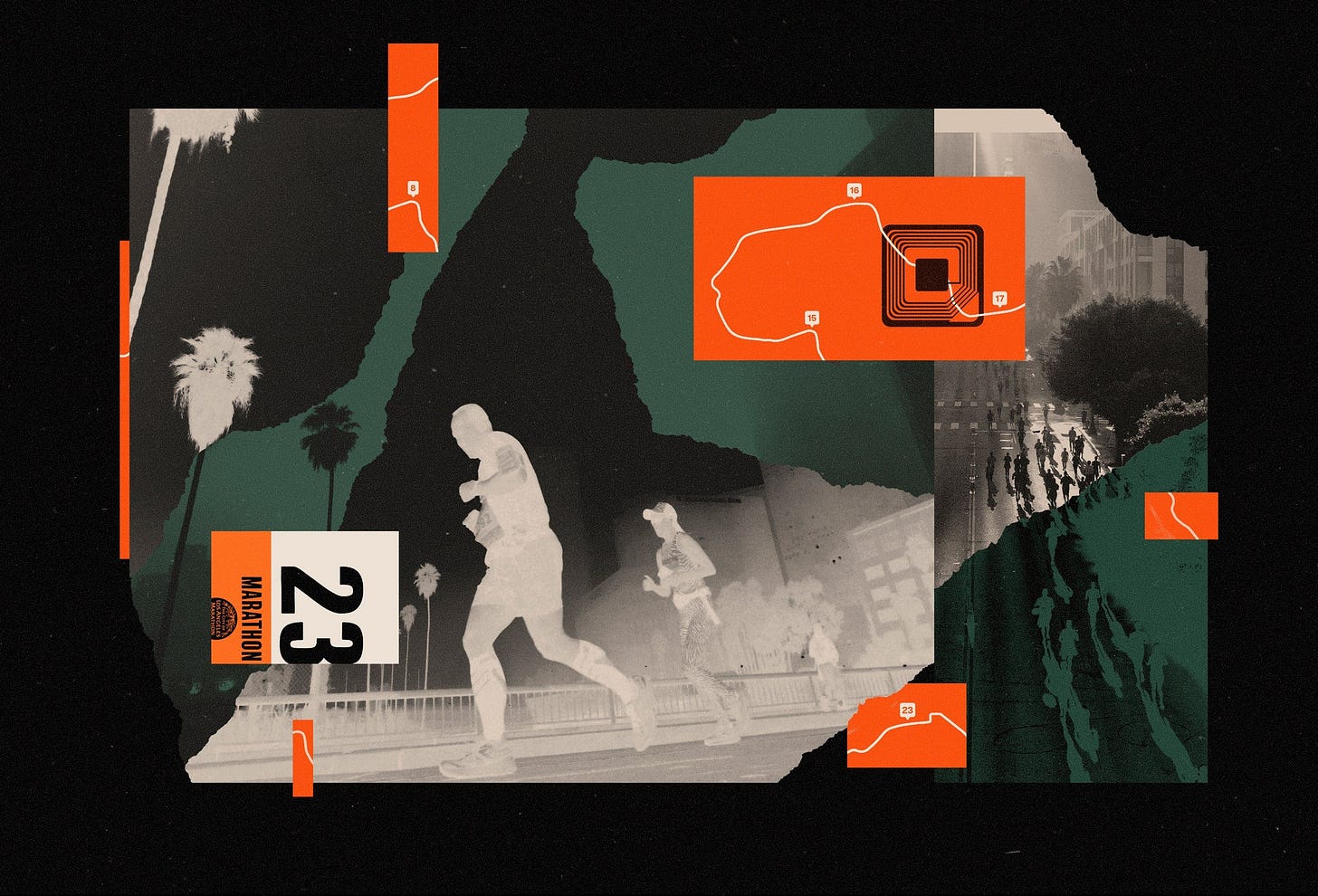 ---
Article Club is a newish experiment in community reading. We read and discuss one outstanding article or book chapter a month. We invite the author to join our conversation, too. If you're interested, sign up and check us out! Article Club is part of The Highlighter, a weekly newsletter featuring the best articles on race, education, and culture.