Iserotope Extras - Issue #11

There were tons of great articles this week, but not so many involving reading or education. Maybe I'm branching out a bit. Hope you've had a good week, and feel free to share this newsletter with friends and family! j.mp/iserotopeextras 
She's 10. She has HIV. This is the moment she learns the truth.
JJ has been treated since infancy at Children's National Medical Center in Washington. She's about to learn why. Reporter John Woodrow Cox takes his time telling this poignant story, which is the right thing to do. The result is sensitive and delicate.
How People Use the Myers-Briggs Personality Test To Find Themselves
Nearly 20 years ago, I took my first Myers-Briggs test, which told me I was ISTJ (George Washington, Jeff Bezos, Richard Nixon). Now I'm apparently INFJ (Martin Luther King, Nelson Mandela, Osama bin Laden), defined as "quiet, private people who like discussions and care intensely about helping others." Is it possible to change? As this article suggests, maybe the whole point is the process of finding ourselves.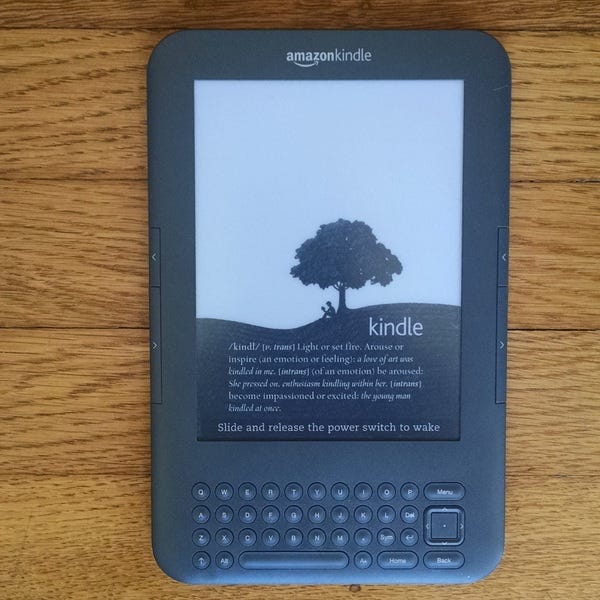 A few years ago, there was a boy in my English class who didn't like to read. So I loaned him my Kindle, and the Kindle Classroom Project was born. Here's the program's 600th Kindle, donated by author Susan Orlean.
Two weekends ago, I attended a friend's wedding in New York and got to see Hamilton the day before. (Thanks, Peter!) It was phenomenal. Based on the life of Alexander Hamilton, the musical is equal parts American history and social commentary (especially on race and class). The soundtrack came out last week, in case you're interested. Start with "My Shot."
My friend and former colleague Dave Keller is a teacher in the East Bay. He works all day and drives for Uber at night to make ends meet. Working a second job is common for teachers, especially in the Bay Area. The Teacher Salary Project recently highlighted this phenomenon in a short film. I appreciate Dave's piece because it states the problem clearly without eliciting a sense of martyrdom.
Have a great week! And hit reply to let me know what you thought of this week's issue!
Don't miss out on the other issues by Mark Isero
Become a member for $3 per month
You can manage your subscription here.
In order to unsubscribe, click here.
If you were forwarded this newsletter and you like it, you can subscribe here.
Created with Revue by Twitter.