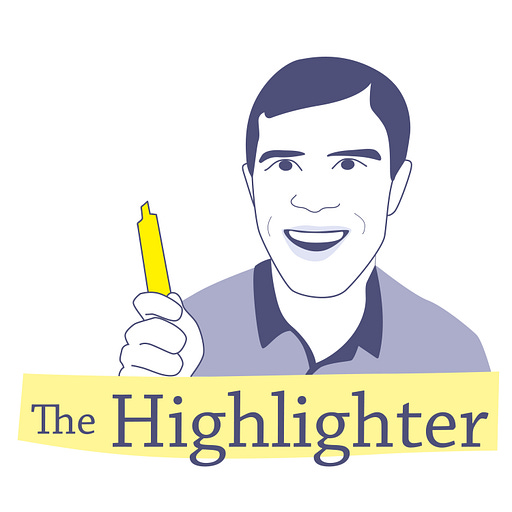 Nov 27, 2019 • 3M
Introducing Article Club!
Why are there so many book clubs and so few article clubs? Let's change that! Join The Highlighter Article Club, where we read, annotate, and discuss one outstanding article every month on race, education, or culture.
If you've been a loyal reader of The Highlighter (and especially if you're a VIP member!), you know that I've been thinking of launching an article club.
Good news: It's here! (Well, sort of: It's going to start in January.)
Article Club is for people who want to…
read more (busy lives, be gone!)

read more closely and reflect on great articles

connect with other thoughtful readers
We'll focus our attention on one great article each month. Every Sunday, I'll send out a post geared to spark thought and conversation. Here are some of my ideas so far:
A chance for us to annotate the article together

Discussion threads where we can share our thoughts

Podcast episodes featuring fellow club members (and maybe the author)

Online conversations via Zoom (and maybe in person, if you live near Oakland)
We'll try this out for three months, beginning in January, and see how it goes.
Interested? Sign up now for free at articleclub.substack.com.