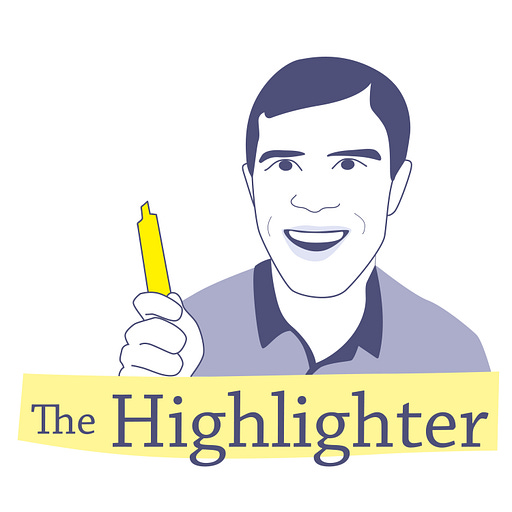 Jan 25, 2022 • 40M
Interview: Sierra Crane Murdoch, author of "Good Mother"
What does it mean to be a good mother? And who gets to decide?
Why are there so many book clubs and so few article clubs? Let's change that! Join The Highlighter Article Club, where we read, annotate, and discuss one outstanding article every month on race, education, or culture.
Hi there, Article Clubbers! This month, we're reading, annotating, and discussing "Good Mother: Custody and Care in the Shodow of Colonization," by Sierra Crane Murdoch.
A few weeks ago, Sarai and I got the chance to interview Ms. Murdoch. It was a great conversation. We talked about a range of topics: how it felt to be a Pulitzer Prize finalist, how this article came to be, how she felt to receive the questionnaire, how she approached this piece as a white writer, and of course, what it means to be a good mother.
Even if you're not joining our discussion this Sunday, I recommend reading the article (one of my favorites of 2021) and listening to Ms. Murdoch speak intimately and transparently about her process.
I want to appreciate Ms. Murdoch for generously sharing her time and thoughtfulness with us. Thank you!
After listening to the interview, feel free to add your thoughts in the comments. What's one insight that resonated with you? What's a question you were left with?
And if you're joining the discussion this Sunday, I look forward to seeing you there. In addition to participating in the conversation, you'll have a chance to win Ms. Murdoch's book!