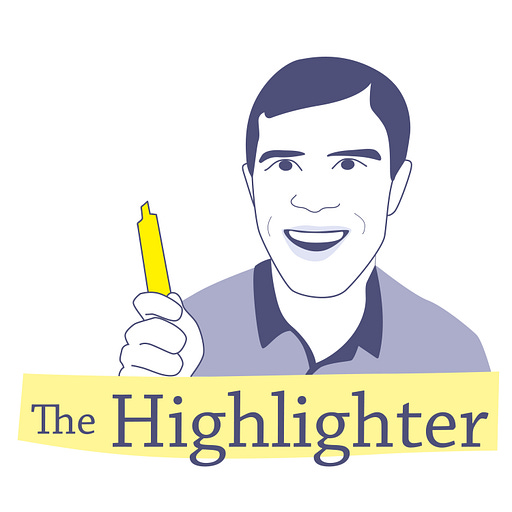 Nov 15, 2021 • 26M
Interview: Nicholas Casey, author of "My Father Vanished When I Was 7. The Mystery Made Me Who I Am."
Mr. Casey shares his thoughts on his dad, melancholy, wanderlust, and genetics
Why are there so many book clubs and so few article clubs? Let's change that! Join The Highlighter Article Club, where we read, annotate, and discuss one outstanding article every month on race, education, or culture.
Hi there, Article Clubbers! This month, we're reading, annotating, and discussing "My Father Vanished When I Was 7. The Mystery Made Me Who I Am," by Nicholas Casey.
A few weeks ago, I got to interview Mr. Casey with fellow Article Clubber Lauri. It was a great conversation. He talked about how he came to write this piece and about how writing his own story was different from his regular work as a journalist. Mr. Casey also talked about his father, the concepts of melancholy and wanderlust, and the age-old nature vs. nurture question.
Most of all, I want to appreciate Mr. Casey for generously sharing his time and thoughtfulness with us. Also, to Lauri: Thank you for nominating this article for Readers' Choice Month and for collaborating closely on this podcast episode.
After listening to the interview, feel free to add your thoughts in the comments. And if you're participating in the discussion, see you this Sunday!