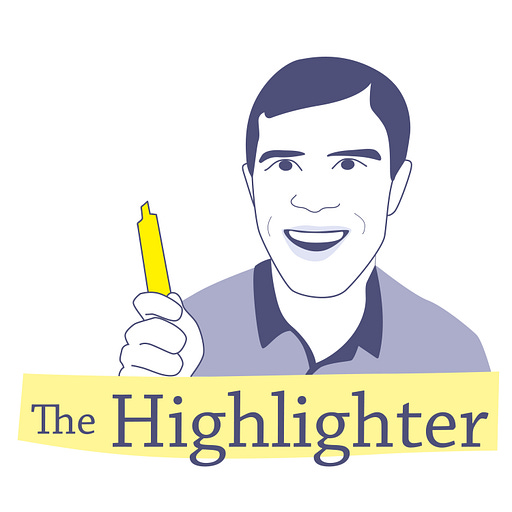 Jun 21, 2022 • 34M
Interview: Joshua Prager, author of "The Roe Baby"
"I deeply believe and have always believed in empathy and understanding."
Why are there so many book clubs and so few article clubs? Let's change that! Join The Highlighter Article Club, where we read, annotate, and discuss one outstanding article every month on race, education, or culture.
Hi there, Article Clubbers! This month, we're reading, annotating, and discussing "The Roe Baby," by Joshua Prager. I'm pleased that so many of you have signed up to discuss the article on Sunday, June 26. I am looking forward to it!
A few weeks ago, I had the opportunity to interview Mr. Prager. It was an honor. Thanks to his generosity and thoughtfulness, it was a great conversation. We spoke about a number of topics, including how he got interested in Roe v. Wade, how he found Shelley Thornton, how being a man affected his writing, how the politics of abortion are much more extreme now than they were 50 years ago, and how Norma McCorvey cared deeply about her legacy.
I hope you take a listen!
After listening to the interview, feel free to add your thoughts in the comments. What's one insight that resonated with you? What's a question you were left with?
I look forward to our discussion on Sunday. See you then! If you have any questions, hit reply or click here.