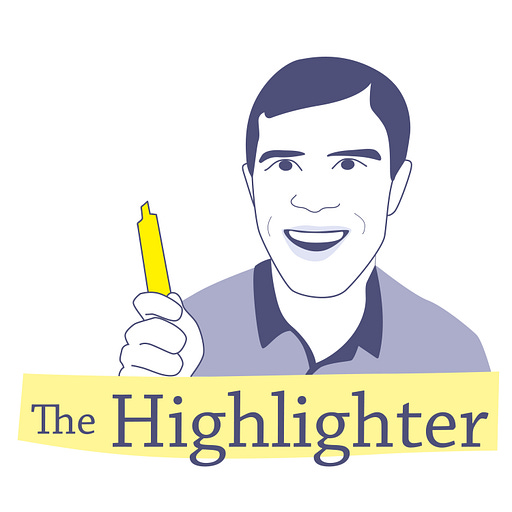 Apr 4, 2021 • 35M
Interview: Francesca Mari, author of "A Lonely Occupation"
Ms. Mari generously shares her thoughts on gentrification, the housing crisis in Los Angeles, and getting to know Augustus Evans
Why are there so many book clubs and so few article clubs? Let's change that! Join The Highlighter Article Club, where we read, annotate, and discuss one outstanding article every month on race, education, or culture.
Hi there, Article Clubbers! This month, we read, annotated, and discussed "A Lonely Occupation," by Francesca Mari.
Our conversation last Sunday was perhaps our deepest yet, thanks to everyone's thoughtful contributions and Elise's expert facilitation.
A couple weeks ago, Article Clubber and facilitator Sarai and I got the chance to talk with Ms. Mari and ask her some of our questions. It was a thought-provoking conversation, except when I went to edit it, I discovered major audio problems, making the recording extremely challenging to resuscitate.
But I am persistent! And after many attempts and many hours, I was able to salvage the interview and make it listenable for you all.
I hope you will take a listen. Most of all, I want to appreciate Ms. Mari for generously sharing her time and thoughtfulness with us.
After listening to the interview, please share your thoughts in the comments. What resonated with you? What surprised you?
---
Article Club is an experiment in community reading in its second year. Every month, we read, annotate, and discuss one great article, and the author participates, too! If you're interested, sign up and check us out. Article Club is part of The Highlighter, a weekly newsletter featuring the best articles on race, education, and culture.