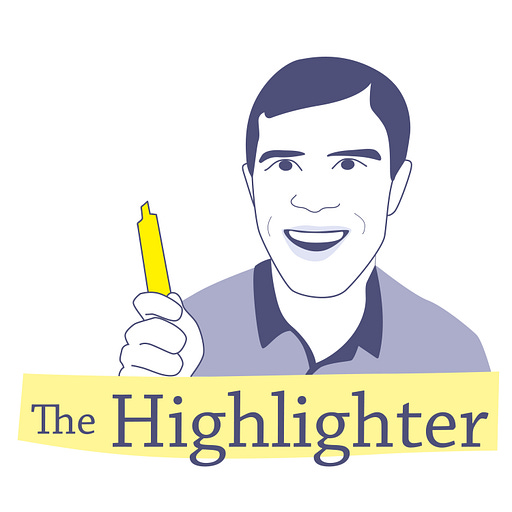 Oct 8, 2019 • 5M
Goal met. Thank you! What's next?
This episode is for paid subscribers
Why are there so many book clubs and so few article clubs? Let's change that! Join The Highlighter Article Club, where we read, annotate, and discuss one outstanding article every month on race, education, or culture.
Hi VIPs! Today's audio letter is about thanking you for helping me reach a goal you didn't know I had — to reach 20 VIPs by the end of 2019. You did it! Thank you.
Here you are, the Founding Highlighter VIPs: Peter, Len, Millie, Vanessa, Robert, Phillip, Sharon, Tony, Michele, Angelina, Greg, Jessica, Sage, Philippe, Abby, Jim, Vanessa, Seewan, Sivan, an…
This episode is for paid subscribers