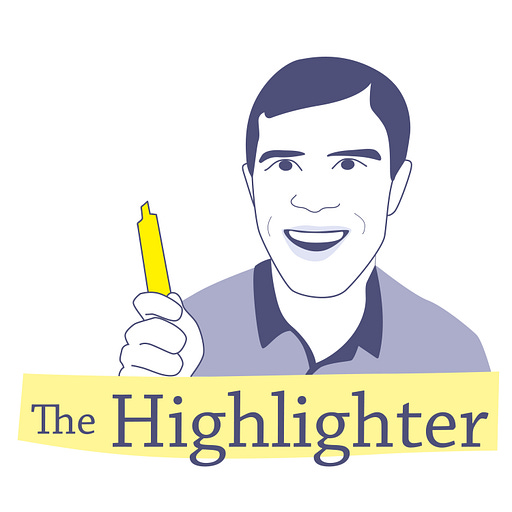 May 15, 2021 • 12M
Bonus: Meet Article Clubber Molly!
She's great, plus she shares her first impressions of "The Crow Whisperer"
Why are there so many book clubs and so few article clubs? Let's change that! Join The Highlighter Article Club, where we read, annotate, and discuss one outstanding article every month on race, education, or culture.
This week we're reading, listening to, and annotating "The Crow Whisperer," by Lauren Markham — getting ready for our discussion on Sunday, May 23 at 2 pm PT.
Still want in on the discussion? Great! You can sign up here until May 18.
Coming up on Monday, we'll get to listen to Ms. Markham talk about her article. This is thanks to her generosity and Article Clubber Sarai's interviewing skills.
As a bonus, today I have the distinct pleasure of introducing you to Article Clubber Molly, an outstanding reader, high school counselor, and mom. We go way back as friends and colleagues, and I'm extremely grateful that she's part of our reading community.
In our conversation, Molly talks about her kids, the pandemic, her job, and her first impressions of the article. She also shares why she keeps coming back to Article Club. Please take a listen and say hi to Molly in the comments!
Coming up this month at Article Club
Monday 5/17: We'll listen to Ms. Markham's thoughts on her piece.

Sunday 5/23: We'll discuss the article with fellow Article Clubbers.
Questions? Share them in the comments or email me at mark@highlighter.cc.
---
Article Club is an experiment in community reading in its second year. We read, annotate, and discuss one outstanding article or book chapter a month. We invite the author to join our conversation, too. If you're interested, sign up and check us out! Article Club is part of The Highlighter, a weekly newsletter featuring the best articles on race, education, and culture.