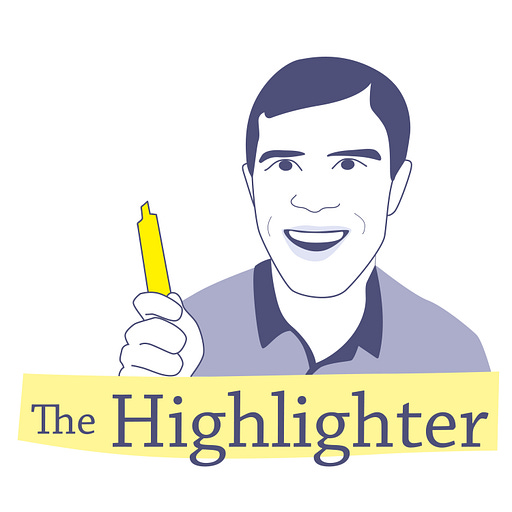 Feb 17, 2021 • 33M
A conversation with Theodore R. Johnson, author of "How the Black Vote Became a Monolith"
Why are there so many book clubs and so few article clubs? Let's change that! Join The Highlighter Article Club, where we read, annotate, and discuss one outstanding article every month on race, education, or culture.
Hi there, Article Clubbers! This month, we're reading, annotating, and discussing "How the Black Vote Became a Monolith," by Theodore R. Johnson, senior fellow at the Brennan Center for Justice. Hope you'll join us! (We are expecting a record turnout of kind, thoughtful people.) Here's a little blurb about the article:
Black people vote overwhelmingly for Democrats, but that doesn't mean they're all liberal (far from) or that trends can't change (they have before). In this well-written article, Theodore R. Johnson explains how Reconstruction, the Great Migration, the Voting Rights Act, and the Southern strategy contributed to what appears to be Black people's monolithic voting patterns. "Why do a vast majority of Black Americans, despite our diverse politics, vote the same?" Dr. Johnson asks. "Because our rights are always on the ballot."
Last week, Article Clubber and co-facilitator Sarai and I got the chance to talk with Dr. Johnson and ask him some of our questions. I hope you will take a listen! Most of all, I want to appreciate Dr. Johnson for generously sharing his time and thoughtfulness with us.
After listening to the interview, please share your thoughts in the comments. What resonated with you? What surprised you?
Want to join this month's discussion? We're meeting Sunday, Feb. 28, 2-3:15 pm PT via Zoom. Read this for more information, then feel free to sign up by saying "I'm in!" in the comments.
Article Club is an experiment in community reading in its second year. Every month, we read, annotate, and discuss one great article, and the author participates, too! If you're interested, sign up and check us out. Article Club is part of The Highlighter, a weekly newsletter featuring the best articles on race, education, and culture.