#97: Faces of Healing

     Hello and welcome to The Highlighter #97. Monday was the anniversary of the massacre at Pulse in Orlando. The first two pieces this week — one a photo essay, the other a first-hand perspective — are dedicated to the 49 people who lost their lives last June.
     After a photo break, I've included two additional personal essays. Ijeoma Oluo (#89) is back reminding white people yet again not to make everything about themselves. Then John Nova Lomax, a father, thanks the military for helping his wayward son, prompting me to keep an open mind.
     Loyal subscribers, we're well into June, which means summer, naps in hammocks, beach vacations, meandering breakfast mornings, and plenty of time to get caught up on your favorite digest. Thank you for reading The Highlighter!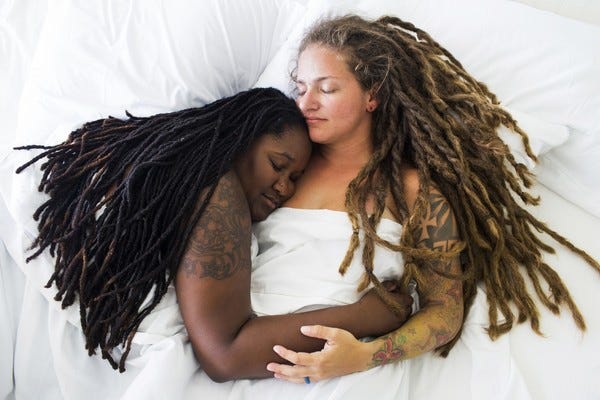 Faces of Healing: After the Pulse Massacre
More people were killed at Pulse in Orlando, Florida, than in any other mass shooting in American history. Photographer Cassi Alexandra uses her camera to capture the faces of families, friends, and community members as they heal. A year later, it is still very difficult for me to imagine the horror of that evening.
This is a story of coming out, about a young man and his relationship with his older brother, and about what it means to be brown and gay. It is also an ode to Pulse. For Edgar Gomez, Pulse was a safe space. He writes, "It's where I spent my 18th birthday, my 21st birthday. It was where I lied about my age to older men, telling them I was 21 when I was 18." He continues: "I claim[ed] Pulse as my home, its inhabitants as my family. I could rely on them as surely as if we shared blood. I knew Pulse's doors would be open on Thanksgiving, Halloween, Christmas." Mr. Gomez does not stop there. He suggests that Pulse was a safe haven also for the shooter who killed 49 people.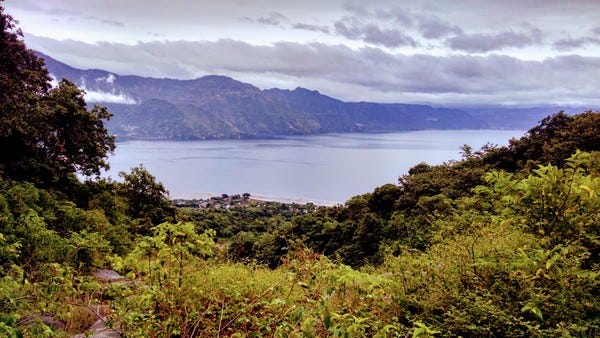 I like lakes. This one is in Guatemala.
White People Will Always Let You Down
A few issues ago, Ijeoma Oluo excoriated Rachel Dolezal (aka Nkechi Amare Diallo), and now, she reflects on how liberal white people tend not to be helpful, despite their best intentions. Instead of giving up, though, Ms. Oluo — who lives in Seattle — digs in, demands more, doesn't let go. This essay explains why, and is a reminder to white people to figure things out, fast.
The last few years I was a teacher, more of my students chose to join the military. At first I was surprised: Why were my top-notch students shunning four-year colleges? One main reason was financial, of course, but there was more there. My students craved purpose and discipline; they wanted to be part of something bigger. When they made their decision, my students — focused, resolute — were not similar to obstinate, meandering John Henry Lomax, the focus of this article. "The military," John Henry's father writes, "is one of the last great leveling forces in America today." I'm still not sure I agree with this claim, but I can keep reading, try to relate, try to listen.
The Highlighter #97 is in the books! Thank you very much for being a loyal subscriber. Let's please welcome new subscriber Mea! If you have someone in mind who might like The Highlighter, do not hesitate to invite them to subscribe. They will be happy, you will be happy, and I will be happy! Have a great week, and see you next Thursday at 9:10 am!
Don't miss out on the other issues by Mark Isero
Become a member for $3 per month
You can manage your subscription here.
In order to unsubscribe, click here.
If you were forwarded this newsletter and you like it, you can subscribe here.
Created with Revue by Twitter.