#65: Zingers

Hi there, and welcome to Iserotope Extras #65! The backlash against tidying-up extraordinaire Marie Kondo has caused mayhem and disarray. Read all about it, plus feast your eyes on immunotherapy (to cure cancer), uncomfortable racial truths (one last time before the election), and tasty chicken sandwiches (but only in Pakistan). Please enjoy!
The Soul-Deadening Magic of Tidying Up: A Response to Marie Kondo and Her Fans
Chris Lehmann doesn't like Marie Kondo. Author of The Life-Changing Magic of Tidying Up, Ms. Kondo believes that we should declutter our spaces, and throw away most of our belongings, in the pursuit of joy. According to Mr. Lehmann, this practice is anti-intellectual (Ms. Kondo doesn't like books), classist (the poor "hoard" needless things), and ageist (old things don't spark joy). Maybe it's true that it's possible to be tidier-than-thou.
Jim Allison and the Search For the Cure For Cancer
If you read this article, you will learn a lot about cancer, immunotherapy, and Dr. Jim Allison. After his mother died of cancer when he was a kid, Dr. Wilson pursued medicine, becoming interested in helping our immune system to eradicate cancer cells. Forty years later, with the emergence of Keytruda and ipilimumab and other drugs, immunotherapy offers hope.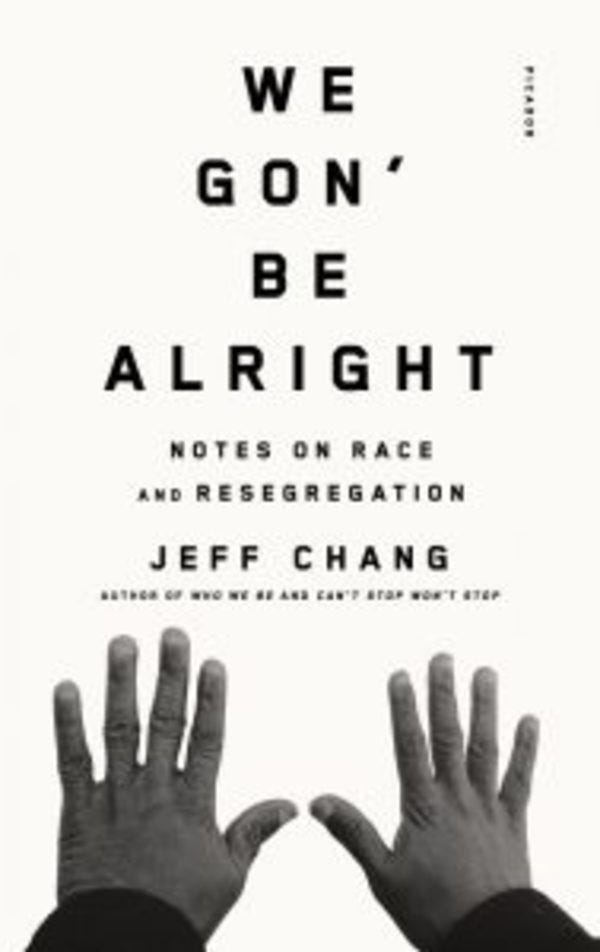 We Gon' Be Alright is a book I recommend! It's about resegregation.
Trump's Inconvenient Racial Truth
The #1 rule at Iserotope Extras: Publish everything by Nikole Hannah-Jones. In this piece, Ms. Hannah-Jones says that it is not just Donald Trump who is disrespecting African Americans. The Democrats are (and have been for a long time), too. Her claim: "For all he gets wrong on race, the Republican nominee got one thing right: The Democratic Party does take black Americans for granted, and that's a problem."
The KFC Chicken Sandwich That Ate Pakistan
KFC is big in Karachi. So is its Zinger Burger, which barely exists in the United States (St. Louis, Charlotte) but is huge in Pakistan. Zinger burgers are so big in Karachi, in fact, that there are zinger burger competitors, including Burger (not Pizza) Hut, and zinger spinoffs, like zinger biryani. Reading this article made me want to write a petition to bring zingers to SF.
That's a wrap on #65! Hope you enjoyed this issue. Just a few people last week submitted new names for Iserotope Extras, so I'm keeping the contest open. Email me your ideas. The prize is a large one! See you next Thursday at 9:10 am. By that time, we'll have a new president-elect!
Don't miss out on the other issues by Mark Isero
Become a member for $3 per month
You can manage your subscription here.
In order to unsubscribe, click here.
If you were forwarded this newsletter and you like it, you can subscribe here.
Created with Revue by Twitter.