#327: My Penis, Myself

Happy Thursday, loyal readers. Thank you very much for opening today's issue of The Highlighter. I'm a big fan of all four of this week's articles. Although they focus on a range of topics (phalloplasty, anti-Asian violence, voter suppression, gentrification), the pieces all explore a common theme: the power of people authentically living their full identities in the face of a society that wants to marginalize them. You'll meet Gabriel Mac, Marian Chia-Ming Liu, Crystal Mason, and Lucía Obregón Matzer, each of whom, I think, will bring you connection and expand your empathy.
+ Don't have enough time to read all four? Hit reply and I'll recommend the one article that I think you'll appreciate the most.
+ This month at Article Club (one of my three reading-related hobbies!), we're reading and discussing "Good Mother: Custody and Care in the Shadow of Colonization," by Sierra Crane Murdoch, a Pulitzer Prize finalist. It was one of my favorite articles last year. Article Club is a thoughtful reading community made up of kind people from across the country who love to discuss great longform nonfiction on race, education, and culture. We'd love to have you. Here's more information about this month's discussion on Sunday, January 30. Let me know if you have any questions.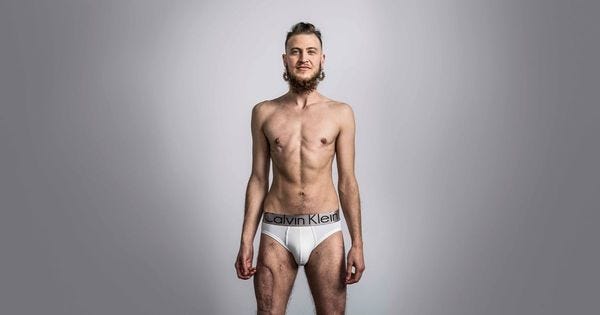 I Didn't Need A Penis To Be A Man. But I Needed One To Be Me
Gabriel Mac, who identifies as a transmasculine person, has wanted a penis for a long time. Nearly everybody he's met – including most doctors and other transmasculine people – find the idea "disgusting" and "insane." Only a few surgeons perform phalloplasty, and only a few states mandate health coverage for trans people.
In this illuminating article, beautifully and evocatively written, Mr. Mac shares his journey, alternating between emotional epiphanies and dispassionate descriptions. Once you start this piece, you'll want to read it the whole way through.
Mr. Mac writes, "I've never seen or heard of a book or show character or even another person who is an asexual gay man with a penis and a vagina. But after I got out of the hospital, standing in the bathroom washing my hands, with most of my body, much less my genitalia, well outside the mirror's frame, I looked up and suddenly, for the first time in my life, recognized my own face." (27 min)
+ Thank you to loyal reader Tess for sending this outstanding article my way. Also, if you hit a paywall, I suggest trying another browser.
The Power Of Reclaiming My Asian Name
Journalist Marian Chia-Ming Liu, who reports on anti-Asian hate crimes, was used to wearing sunglasses in public to avoid potential violence. Besides, she thought, it was better to blend in. As a kid, she was taught, "The nail that sticks up gets hammered down." But an incident at a Vietnamese restaurant in Florida causes Ms. Liu to change her approach, calling out racism and requiring people to use and pronounce her full name correctly. "Racism against Asians is not going to stop with everyone changing their names to Jason and Mary," she writes. "What will make a difference is for Asians to have a seat at the table, be in positions of power." (17 min)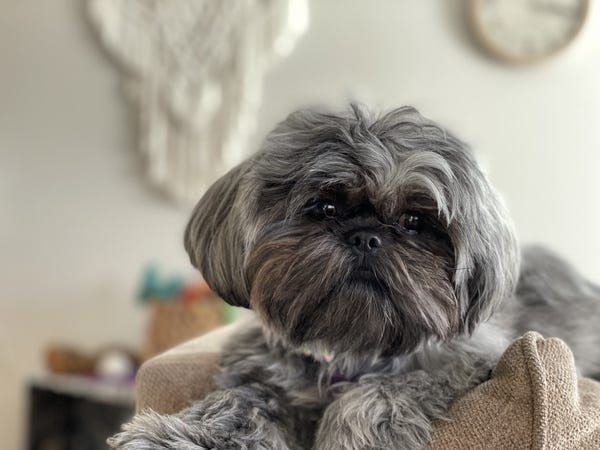 Twila, who belongs to loyal reader Mindy, is a very good jumper and especially likes rocketing into your lap while you're reading or dozing off. She also loves going on road trips all around Central Oregon, enjoying the sights and smells, along with her adoring humans. Want your pet to appear in The Highlighter? hltr.co/pets
When The Myth Of Voter Fraud Comes For You
You have a better chance of being struck by lightning twice than you do of committing voter fraud. Don't tell that to Crystal Mason, sentenced for five years in prison for inadvertently casting an ineligible provisional ballot in Texas. Ms. Mason's prosecution is part of a campaign led by purveyors of the Big Lie, who seek to disenfranchise Black and Latinx people using overt and subtle tactics of fear and intimidation. Author Vann R. Newkirk II writes, "Jim Crow was not imposed by a single stroke. It was built community by community, year by year, ruined life by ruined life, law by law, and lie by lie." (20 min)
+ Mr. Newkirk knew what he was talking about a long time ago. Here he is in Issue #67, after the 2016 election. I'm hoping he'll join us at Article Club soon.
The Gentrification Of Consciousness
Born in the Mission District of San Francisco to Salvadoran parents, author Robert Lovato knows about gentrification. Now that physical displacement has transformed his community, Mr. Lovato turns his attention to a new, spiritual phase of gentrification brought on by the coming psychedlic-industrial complex. When white Silicon Valley entrepreneurs see profit, Mr. Lovato writes, they perform extractivism, separating hallucinogenic drugs of their Indigenous historical and religious significance. The practice disrupts the psychological fabric of the community and leads to a trauma of psychic placelessness. (24 min)
Thank you for reading this week's issue of The Highlighter. Did you enjoy it? Let me know by clicking on "Yes" or "No" below. I like hearing from you.
To our five new subscribers – including Lucy, Mahesh, Fawn, and Thomas – I hope you find the newsletter a solid addition to your email inbox. To our long-time subscribers (Violet! Vince! Virginia!), you're pretty great, too. VIP Jamie, thank you for sharing the newsletter and getting the word out.
If you like The Highlighter, please help it grow. I appreciate your support. Here are a few ways you can help:
On the other hand, if you no longer want to receive this newsletter, please unsubscribe. See you next Thursday at 9:10 am PT!
Don't miss out on the other issues by Mark Isero
Become a member for $3 per month
You can manage your subscription here.
In order to unsubscribe, click here.
If you were forwarded this newsletter and you like it, you can subscribe here.
Created with Revue by Twitter.