#296: The Native Scholar Who Wasn't

As we end the school year, I'm sending teachers, parents, and young people my appreciation and gratitude. May the summer bring you big rest and revelry. Please wish me luck as I accompany my goddaughter to Great America (and ride the RailBlazer) on Saturday.
Thank you very much for opening today's issue. I'm pleased with this week's selections. The lead article, "The Native Scholar Who Wasn't," investigates yet another case of a white woman masquerading as a person of color in order to gain academic clout. But this time, there's a twist that makes the piece even more disturbing than you'd expect.
Not interested in that? No problem. You can skip to articles investigating the ills of diversity training, the pressures on Black teachers, and the affordances of robotic pets. Please enjoy!
+ Even if you're not vegan, consider joining Article Club this month. We're discussing Amirah Mercer's "A Homecoming: How I Found Empowerment in the History of Black Veganism." I look forward to the conversation, and it'll be even better if you're there, too. Here's more information.
+ Help make The Highlighter strong. If you enjoy the newsletter, please share it with someone in your life who might like it, too. Thank you.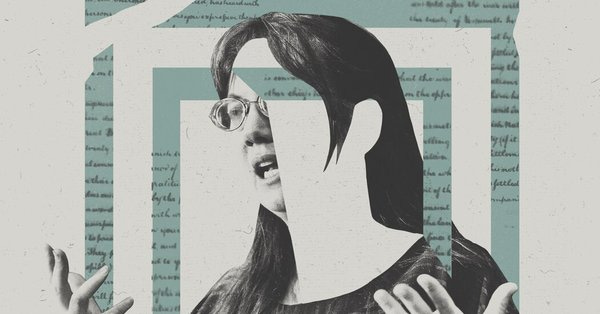 If you're a longtime reader of the newsletter, you know that I'm intrigued by the phenomenon of "ethnic fraud," a form of racial misrepresentation in which (usually white) people pretend they're from a different racial background. On the one hand, it's easy to ridicule Rachel Dolezal (Issue #89) or Jessica Krug (Issue #280). On the other, this is serious.
That's why I appreciated this thorough, thoughtful piece about Andrea Smith, an Ethnic Studies professor at UC Riverside, who claims to be Cherokee, but isn't. Instead of going for the snark, author Sarah Viren explores the larger harm of "Pretendians," especially when people choose to believe the liar. Why has Dr. Smith continued to thrive as an academic? Ms. Viren writes, "We care less as a culture about Native Americans, so the theft of Native identities means less, too." (39 min)
Inside The Booming Diversity, Equity, And Inclusion Industrial Complex
Since the murder of George Floyd, businesses have flung billions of dollars at diversity consultants. Some CEOs want to do real work; others want to tweet racial awareness. This article challenges not only the motivations of corporations but also the quality of antiracism providers. In a field where "anyone can call themselves a DEI practitioner," and where one-off speeches and unconscious bias trainings are more lucrative than transformative work, it's no surprise that cynicism has risen alongside performative confessions. (22 min)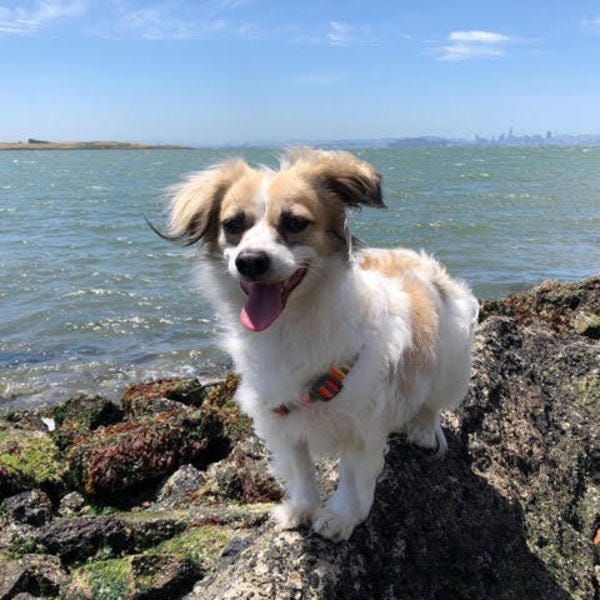 Ollie, who belongs to VIP Kim, loves the breeze on the Bay and the view of the City. Wish additional fame for your pet? hltr.co/pets
Black Teachers Ground Down By Racial Fatigue After A Year Like No Other
High school teacher Jasmine Lane quit this year. The reason? It wasn't the pandemic. Rather, as the only Black English teacher at her school in Minneapolis, it was the constant stress of navigating toxic white spaces. White students asked why they had to read "Ain't I A Woman?" White colleagues demanded she share her feelings about race, then criticized her views. White administrators expected her to work miracles with kids of color. For Ms. Lane, 27 years old, the racial battle fatigue was too much. (11 min)
What Robots Can — And Can't — Do For The Old and Lonely
Virginia Keller sometimes feels lonely. She's 92. She has a family, she says, but she doesn't want to bother them. So she got a robot cat and named her Jennie. Jennie is orange with a white chest and tapered whiskers. She nuzzles, stretches, and meows, like cats do. You might be sad reading this article (as I was), thinking about your relatives, or about your own loneliness, or about how we don't really care about the elderly. But meanwhile, Jennie is keeping Ms. Keller company. (25 min)
+ Reader Annotations: Our reading community is kind. After Alison faced a New York Times paywall, loyal reader Kim shared a valuable tip. She wrote, "I wanted to let Alison know that she could check her local library's website to see if they give access to the NYT and other news sites that have paywalls. The library here in Berkeley gives a free 72-hour code to access the Times, that I can get as often as I want." Thank you, Kim! Further research suggests: It looks like the Berkeley Library offers free access even if you're not a patron. Is this really possible?
Thank you for reading this week's issue of The Highlighter. Did you enjoy it? Let me know by clicking on "Yes" or "No" below. I like hearing from you.
Also, to our eight new subscribers — including Mitch, Jane, and Ari — I hope you find the newsletter a solid addition to your email inbox. To our long-time subscribers (e.g., Tiff! Brad! Carol!), you're pretty great, too.
If you like The Highlighter, please help it grow. I appreciate your support. Here are a few ways you can help:
On the other hand, if you no longer want to receive this newsletter, please unsubscribe. See you next Thursday at 9:10 am PT!
Don't miss out on the other issues by Mark Isero
Become a member for $3 per month
You can manage your subscription here.
In order to unsubscribe, click here.
If you were forwarded this newsletter and you like it, you can subscribe here.
Created with Revue by Twitter.