#273: Seeing At The Speed Of Sound

Hi there, loyal readers, and thank you for opening today's issue of The Highlighter. Are you enjoying an extremely early sunset? (I'm not.) This week's intriguing lead article, "Seeing At The Speed of Sound," explores the mysteries of lipreading and the choices Deaf people make to communicate in a hearing world. I think you're going to like it. The other three pieces are worth your time, too — whether it's the podcast about homelessness in Oakland, the first-person account of a woman struggling with an eating disorder, or the profile of a 7-year-old student learning to read at a distance. Feel free to reply and share which piece resonates with you. Enjoy!
+ The First Annual Highlighter Game Show is tonight and is officially sold out! Thank you to VIP co-host Joel and loyal readers Shyanna and Omar for our dress rehearsal last night. Next week I'll update you on who won all the prizes!
+ Be on the lookout next Thursday for the last issue of 2020, which will highlight the best and most popular articles of the year. What's your vote? Let me know! (Should I give you a prize if you guess correctly?)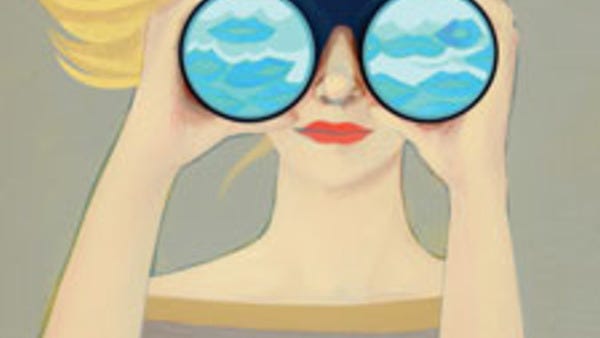 Even the best lipreaders, writes Rachel Kolb, who is Deaf, understand only 30 percent of what is being said. It's tough to tell the difference between a "d" and "g," for instance. "P"s and "b"s are impossible. People who mumble or laugh a lot, or who have thin lips or beards, make lipreading harder. The worst of all? Darkness.
In this well-written article, Ms. Kolb describes how she developed her lipreading skills, recounts the challenges she has faced, and questions whether she should even communicate on the hearing world's terms. She writes, "Sometimes I feel guilty that I lipread at all. I fear that I am betraying myself by accepting the conventions of the hearing world. I fear that I lack balance — that I am abandoning the communication tactics that work for me, in order to throw myself headlong at a system that does not care about my needs. When I attempt to function like a hearing person, am I not sacrificing my integrity to a game that I lack the tools to tackle, a game that in the end makes me look slow or stupid?" (16 min)
+ What did you think of this article? Let's continue to build ways to share and connect. Do you see the bubble below? Click on it, scroll down to the bottom, and share your reactions. (Thank you, Tali!)
Michael lives in a 15-foot speed boat. Tulicia lives in her car along with her 11-year-old son. Reporter Katie Mingle lives nearby in a two-bedroom apartment in North Oakland that rents for $3,000. We know that the number of people experiencing homelessness has skyrocketed in gentrified areas, but we may understand less about the systems meant to address these challenges. In this five-part series by the makers of 99% Invisible, Ms. Mingle seeks to answer the question, "What are we doing to get people into housing?" It's worth your listen. (17 min)
+ But should I like this series after reading last week's lead article critiquing ethnography?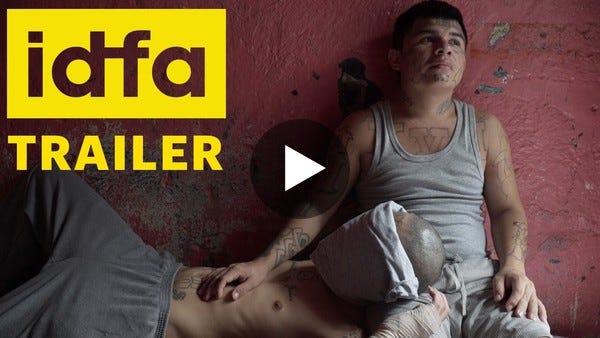 Loyal reader Erin has a great photojournalist brother, Neil, who recently earned an Oscar nomination for Unforgivable, a short film exploring the taboo of homosexuality among gang members in El Salvador. Check out the trailer!
My Year At An Eating Disorders Ward
Jenny Stevens: "I'm not quite sure where it all began, my eating disorder. Nor the marching orders in my head that told me again and again that I wasn't good enough. I do remember going to the toilet at infant school and seeing myself in the mirror, my stomach curved like a road hump underneath my green school dress. I wasn't much older than four. I turned sideways and watched the effect of sucking it in, and was disgusted at the difference. I hated my flesh; I wanted to be all bone." (17 min)
+ Check out this spotlight for more articles on body image, fat shaming, dieting, and body positivity.
How Do Children Learn To Read During Virtual School?
I don't remember how I learned to read, but it certainly wasn't over Zoom. This article features second grader Zalaunshae's fervent quest to improve her reading skills and highlights the contributions of her mother, Kathy Lloyd, who irons her a clean shirt every evening, and teacher Fatima Jallow, who combines small group instruction with praise and frequent dance breaks. Across the country, the literacy gap is widening under distance learning. But some schools, like Achievement Prep in Washington D.C., are iterating to find out what works. (9 min)
Thank you for reading this week's issue of The Highlighter. I hope you enjoyed it. Let me know what you thought about today's issue by hitting reply or by clicking on the thumbs below.
If you like The Highlighter, please help it grow. I appreciate your support! Here are a few ways you can help:
On the other hand, if this newsletter is mostly ho-hum, please unsubscribe. See you next Thursday at 9:10 am PT for the best and most popular articles of the year!
Don't miss out on the other issues by Mark Isero
Become a member for $3 per month
You can manage your subscription here.
In order to unsubscribe, click here.
If you were forwarded this newsletter and you like it, you can subscribe here.
Created with Revue by Twitter.