#272: Sociology's Race Problem

We've reached December, loyal readers, in this very wild year. I'm feeling the crunch as we close out the semester, but amid all the stress, in less-than-ideal circumstances, I'm reminded how grateful I am to have this reading community. Every week, you help me pause, find some good articles, read closely, and reflect. Thank you.
I'm a big fan of all four pieces this week, and I like that they come from a variety of publications. This week's lead article, "Sociology's Race Problem," challenged my praise for Matthew Desmond's Evicted and other works of ethnography. The rest of today's issue offers a powerful example of resistance, an inspirational interview directed at educators, and another critique of reading-a-lot-but-not-doing-very-much. Please enjoy!
+ There are only two free tickets left to next Thursday's First Annual Highlighter Game Show. Get ready for friendly competition, keen strategy, and general merriment (plus tons of prizes!). It's going to be a great way to connect and build our reading community.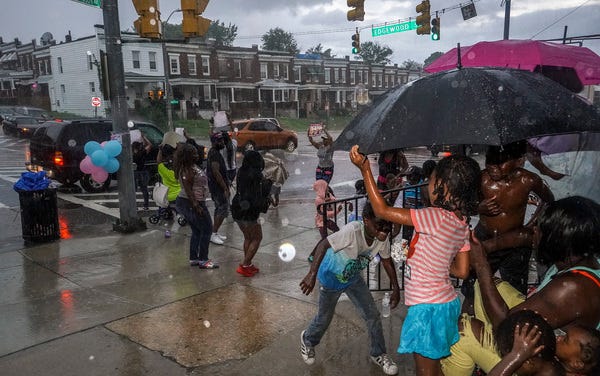 Robyn Autry: "Sociology should matter now more than ever. Yet it disappoints, because it doesn't know its others very well. I should know, because I am Black, and I'm a sociologist who has had (mostly white) professors and colleagues attempt to teach me about being Black since I was first an undergraduate. It's an odd position to be in: to find myself the object that my peers make a living off examining."
In this outstanding essay, Prof. Autry takes the common criticism of the stereotypical white savior academic and extends her critique to include the entire discipline of sociology. She writes, "The white savior supports brutal policies in the morning, founds charities in the afternoon, and receives awards in the evening." Affirming historian Saidiya Hartman's analysis of social scientists as "near-vampires" who "feed on the lifeblood of the ghetto, long for it and loathe it," Prof. Autry argues that ethnography in particular, in its attempt to legitimize its existence, ends up perpetuating the status quo, rather than unpacking or dismantling it. (18 min)
+ What did you think of this article? Let's continue to build ways to share and connect. Do you see the bubble below? Click on it, scroll down to the bottom, and share your reactions.
In Mexico, where femicide continues at alarming rates, women resist the government's apathy by embroidering white handkerchiefs with the names and stories of the slain. "The needle goes in and out of the cloth, like inhaling and exhaling," says Minerva Valenzuela, an activist with Bordamos Feminicidios. "I think about the physical space that the words occupy on the cloth. The breath that was ripped from a woman in a matter of seconds becomes material, something we can feel with our fingers." By embroidering with purple thread, the color of the jacaranda, women connect their craft to the centuries-long legacy of women-led protest in Mexico. (20 min)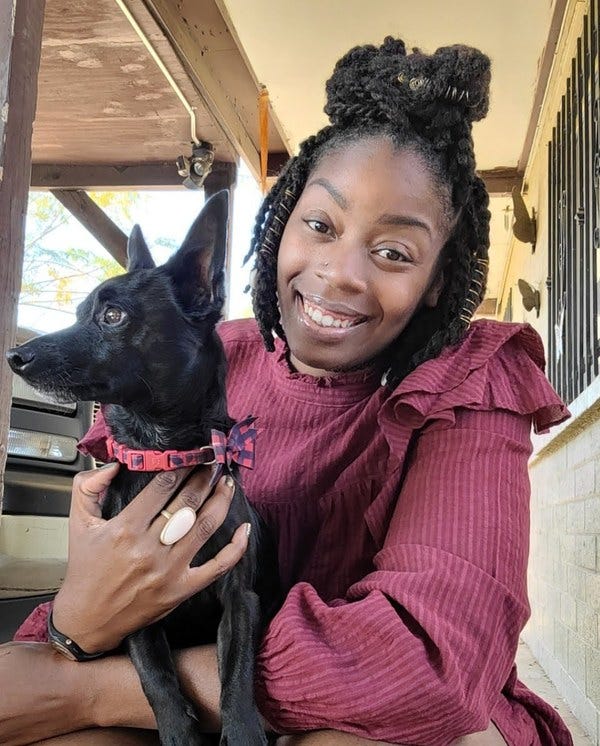 Here's Courage back with his second photo shoot of the year, once again accentuating his flawless profile. He belongs to VIP Mahogney.
Called To Lead: Linda Cliatt-Wayman
If you're an educator, I can predict: You're tired. This distance learning situation is not great. You're close to done. And you might need some inspiration, a pep talk, a pick-me-up to propel you into Winter Break. The other night, I was feeling something similar, and listening to Linda Cliatt-Wayman gave me energy and snapped me back to my purpose. Interviewed by instructional coach Elena Aguilar on the Bright Morning Podcast, Ms. Wayman makes clear the importance of centering students, especially when the work gets challenging. (71 min)
+ If you prefer video, check out Ms. Wayman's 2015 TED Talk, "Lead Fearlessly, Love Hard." (17 min)
White Feminism, Anti-Racist Reading Lists, And White Women's Voting Habits
Katherine D. Morgan: "In a 2016 article, Tamara Winfrey-Harris wrote that 'mainstream white feminists consistently make the fatal mistake of presuming that their motivations are stimulating to every woman,' and she's not wrong. At the end of the day, buttons sporting 'Nasty Women' or 'Wild Feminist' come off. So do shirts. Even the kind of white women who don feminist merch may not be feminists at all; they might find comfort in the access that their whiteness grants them, and they might be the type of white feminist who fails women of color time and time again to maintain that power." (7 min)
Thank you for reading this week's issue of The Highlighter. I hope you enjoyed it. Let me know what you thought about today's issue by hitting reply or by clicking on the thumbs below.
Also, let's welcome our reading community's three new subscribers, including Bonnie and Maria. I hope that you find the newsletter a solid addition to your email inbox. Also, thank you, loyal reader Gena, for spreading the cheer.
If you like The Highlighter, please help it grow. I appreciate your support! Here are a few ways you can help:
Talk your friends' ears off about the newsletter, and threaten never to stop talking, until they subscribe (and give you credit)

Treat me to a cup of coffee (or 3 — thanks, Holly!)

Go all in and become a VIP of the newsletter
On the other hand, if this newsletter is mostly ho-hum, please unsubscribe. See you Thursday at 9:10 am PT!
Don't miss out on the other issues by Mark Isero
Become a member for $3 per month
You can manage your subscription here.
In order to unsubscribe, click here.
If you were forwarded this newsletter and you like it, you can subscribe here.
Created with Revue by Twitter.