#262: The Glorious RBG

I'm one of those people who believed that Ruth Bader Ginsburg would live forever. You too? When she died last Friday, I was in shock, even before I began to realize how her absence would shape our country's politics over the next few months. Today's issue is dedicated to her legacy. I welcome you to take in one of the pieces and appreciate the contribution she made to our nation.
If you've already read everything RBG-related, this week's other articles — focusing on the voting trends of African Americans, the fight to remove a Confederate monument in Maryland, and the selfish inclinations of American universities — are also excellent. I hope you take a look, and please enjoy!
+ I'd love your help getting the word out about the newsletter. That's why I've made this email template that you can modify and send to your friends and colleagues. Please try it out — it's a little like magic!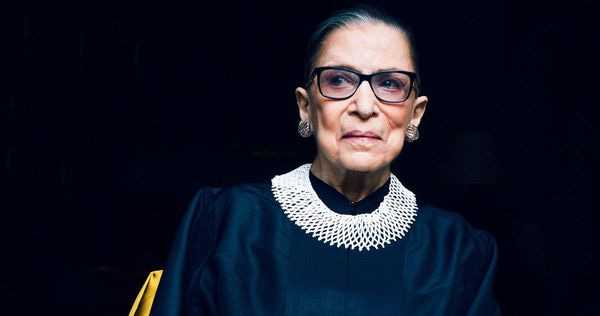 Long before people tattooed her face on their bodies or followed her exercise routine (push-ups and planks), and before her famous dissent — with corresponding collar — in Shelby County v. Holder (2013), Ruth Bader Ginsburg fought for the liberation of women and men. Arguing that gender discrimination violated the Fourteenth Amendment's Equal Protection clause, Ms. Ginsburg believed that "there's something wrong with that view of the world, a man's world with a small space in it for a woman, relegated to her own confined corner."
This tribute to RBG by Irin Carmon, author of Notorious RBG, succinctly captures the Justice's personal and professional life, offering glimpses into her childhood, her triumphs at the Court, her husband's love, and her favorite beverage at the opera. (10 min)
+ More RBG: Linda Greenhouse's obituary, Nina Totenberg's account of their friendship, and Ms. Ginsburg's dissent in Shelby County (2013).
Black people vote overwhelmingly for Democrats, but that doesn't mean they're all liberal (far from) or that trends can't change (they have before). In this well-written article, Theodore R. Johnson explains how Reconstruction, the Great Migration, the Voting Rights Act, and the Southern strategy contributed to what appears to be Black people's monolithic voting patterns. "Why do a vast majority of Black Americans, despite our diverse politics, vote the same?" Mr. Johnson asks. "Because our rights are always on the ballot." (21 min)
+ This is a great article for Government teachers.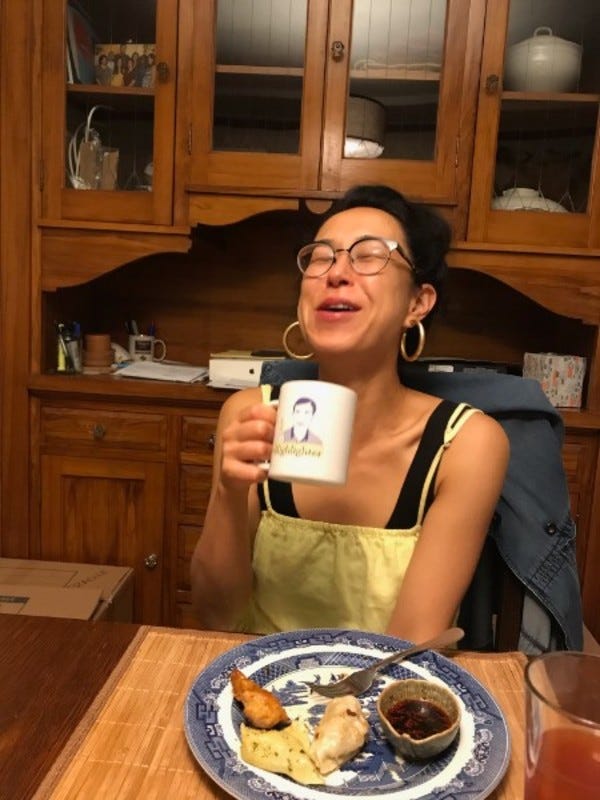 There's still light and beauty in the world, thanks to loyal reader Kibos, who enjoys a gourmet meal and a refreshing beverage. (Thank you to VIP David for this photo.)
At the county courthouse in Easton, Maryland, a small town not far from the birthplace of Frederick Douglass, a monument commemorating Confederate soldiers still stands, even though the state never seceded and the majority of residents want the memorial removed. Author Casey Cep, who grew up on the Eastern Shore, explains how white people in her community, especially those serving on the county council, do not consider themselves racist, find "diversity training" offensive, disagree with the Black Lives Matter movement, and believe that removing the monument would amount to erasing history. (20 min)
This scathing critique of higher education argues that colleges care more about profit than access and suggests that public universities have prospered by embracing neoliberal privatization. "If we could create a world where Black students were free to learn at free universities," author Justin Cook writes, "we would have created a world where everyone else was finally able to do so as well." Mr. Cook makes a strong case that higher education is "a convoluted system of affirmative action for affluent white people," but his solution to the problem does not seem viable to me. What do you think? (27 min)
Thank you very much for reading yet another issue of The Highlighter. Let me know what you thought by hitting reply or by clicking on the thumbs below. I'm grateful for your feedback. (If you're advanced: Leave me a short voice message!)
Also, let's welcome our community's 4 new members: Mikeie, Rayaan, Josh, and Dave. (Thank you, Elizabeth, for your good word!) I hope that you find this newsletter a solid addition to your Thursday email inbox.
If you really like The Highlighter, please help it grow and get better. I appreciate your support. Here are a few ways you can help:
On the other hand, if this newsletter is cluttering your inbox, please unsubscribe. See you next Thursday at 9:10 am PT!
Don't miss out on the other issues by Mark Isero
Become a member for $3 per month
You can manage your subscription here.
In order to unsubscribe, click here.
If you were forwarded this newsletter and you like it, you can subscribe here.
Created with Revue by Twitter.