#238: Body of Lies

Happy Thursday, loyal readers! This week's newsletter is The Highlighter through and through: big, well-written articles from a variety of publications about a variety of topics, offering you respite from anxiety-ridden clickbait you might find on your phone. Today's pieces include a vulnerable personal reflection on body image, an inspiring effort to save Indigenous languages, a caper about cannabis in California, and a torturous trek through the jungle. Go ahead, take the plunge: Set aside three hours and read them all!
+ I'm excited to announce that Peggy Orenstein's "The Miseducation of the American Boy" is this month's selection at Article Club. Come join the conversation, especially if you teach or parent young men.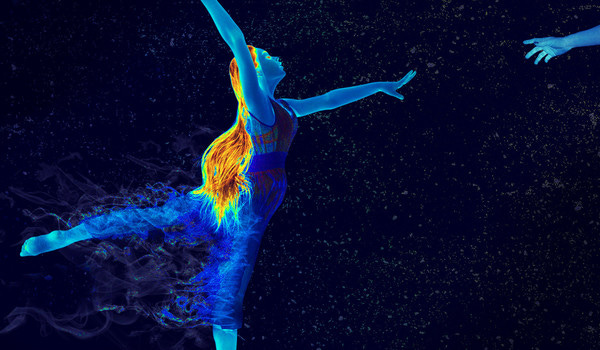 "About two years ago," writes Deenie Hartzog-Mislock, "I stopped feeling beautiful." Once a college dancer, with men fawning over her size-0 body — more so when she ate less food or purged her meals — Ms. Hartzog-Mislock is nearing 40, fully aware, as a feminist, how the patriarchy and the wellness industry have conspired to demean women's worth when their bodies do not match some slim ideal.
But no matter how much she accepts her "less taut, less petite, less lean everywhere" figure, Ms. Hartzog-Mislock cannot escape that she desires men's attention, most importantly from her husband, whose depression has prevented them from having sex in a long time. "I feel sexy when he thinks I'm sexy," she writes. "I've believed, all this time, that I'm only as beautiful as he thinks I am." (15 min)
Save The Words: The Fight To Revive And Revitalize Indigenous Languages
The 2,000 Indigenous languages that once thrived in North America have dwindled to 256, the result of colonization, forced assimilation, and a boarding school program designed to "kill the Indian, save the man." But this article features the hard, inspiring work of Native American programs to revitalize dormant languages, from the Menominee Language and Culture Commission in Wisconsin to the Indigenous Language Digital Archive in Ohio. Even extinct languages, which have no living speakers and no speech recordings, can be resurrected. (26 min)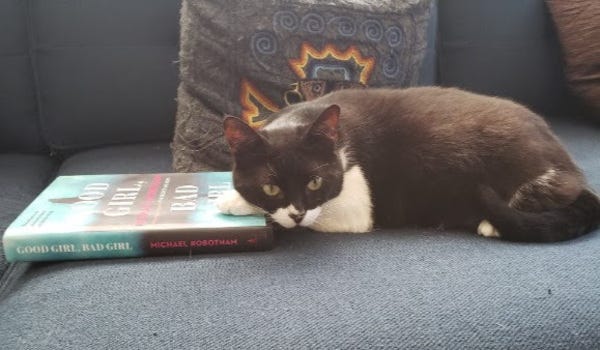 Mirabel, who belongs to longtime loyal reader Erin, prefers reading books over articles. Her review of Good Girl, Bad Girl? ⭐️⭐️⭐️⭐️ Want your pet to appear in The Highlighter? hltr.co/pets
The Rise and Fall of Pot's Superman
If this week you're in the mood for an epic history of cannabis in Oakland, you've come to the right place. This is the saga of Dan Rush, a burly Irish-Catholic Hells Angel motorcyclist, who called himself Superman, and who dreamed of legalizing cannabis and building an industry that would produce thousands of middle-class union jobs. Be ready for intrigue, informants, corruption, kickbacks, Gavin Newsom, and the FBI. (84 min)
+ Also by Jason Fagone: "Jerry And Marge Go Large," one of my favorite articles of 2018.
Sandra's from Cameroon, fleeing state-run terror and sexual violence and seeking her fiancé in Texas. Waseem's from Pakistan, escaping the dangers of the Taliban and wanting a better life. On their way to the United States, Sandra, Waseem, and other migrants meet up for the first time before crossing the Darién Gap, one of the most dangerous regions in the world, 10,000 square miles of rainforest and marshland straddling the border of Panamá and Colombia. The trek is grueling and harrowing. "How many more days?" Sandra asks, to no one in particular. (32 min)
+ Warning: The photos are arresting and disturbing.
Thank you for reading today's issue! Let me know what you thought by hitting reply or by clicking on the thumbs below. Also, let's welcome our community's four new subscribers: Mahogney, Patricia, Mauro, and Maria. I hope that you find this newsletter a welcome addition to your Thursday email inbox.
If you really like The Highlighter, please help it grow and get better. I appreciate your support. Here are a few ways you can help:
On the other hand, if the newsletter is not a great match for your inbox, please unsubscribe. See you next Thursday at 9:10 am!
Don't miss out on the other issues by Mark Isero
Become a member for $3 per month
You can manage your subscription here.
In order to unsubscribe, click here.
If you were forwarded this newsletter and you like it, you can subscribe here.
Created with Revue by Twitter.