#233: Miranda's Rebellion

Happy Thursday, loyal readers, and thank you for opening today's issue of The Highlighter. This week's lead article tells the story of a white Southern woman who questions her conservative beliefs. The second piece, "The Bible That Oozed Oil," explores the power of those ideas. Read them as a pair and let me know what you think! If religion isn't for you, skip past the fold, where you'll find two more outstanding articles: a funny-serious essay about corporate language and a serious-serious essay about remembering a loved one. Enjoy!
+ Join March's Article Club! I'm happy to announce that we're reading and discussing "The Crane Wife," by CJ Hauser, voted one of last year's best articles. Ms. Hauser is going to join our discussion and answer our questions! Get more info and sign up here.
+ If you've been waffling on whether to attend tonight's Highlighter Happy Hour, waffle the right way and please join us!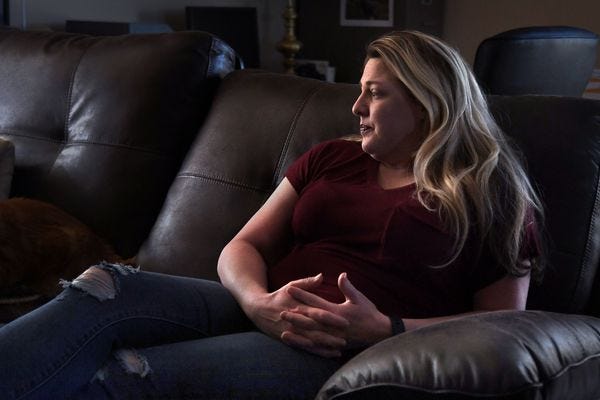 The perfect Southern belle, Miranda Murphey grew up outside Augusta, Georgia, in a wealthy, religious, and conservative military family. She married her college sweetheart, who called her "Bombshell," and has voted Republican all her life. But since the last election, Miranda has found herself making new friends, including Liz, who brandishes an RBG sticker on her cellphone. "Are you changing?" her friends and husband ask. Miranda doesn't like making people feel uncomfortable, and she loves her husband, but she feels at odds with a world she once knew. At a dinner out, Miranda has a fight with Liz, and when she gets home, she sees her husband's truck outside, and says, "I struggle with this." It's not clear which struggle she's talking about. (22 min)
+ Article Clubbers: Does this article remind you of "The Crane Wife?" at all?
A few days after Trump's inauguration, Jerry Pearce went to pray with his Bible and noticed a spot of oil on Psalm 39. When the Bible kept producing oil, gallons on gallons, Jerry's neighbors in Dalton, Georgia, went gaga, claiming that the oil miraculously healed arthritis, dissolved tumors, and cured the coronavirus. That's when religion reporter Ruth Graham got curious and arrived unannounced at Jerry's door. (22 min)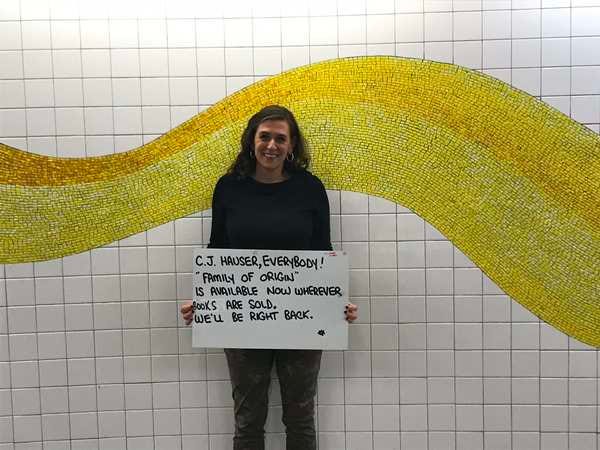 CJ Hauser, author of "The Crane Wife," this month's Article Club selection, will join our online discussion on Saturday, March 21. Want in? hltr.co/cranewife1
The Way We Talk At Work Is Garbage
Did you shoot someone an email today? Loop someone in? Take a deep dive? Resolve a pain point? If you did, you're not alone. In this smart essay, Molly Young explains why we can't escape the "garbage language" of corporations. You'll love Ms. Young's descriptions of mind-numbing meetings and maple syrup marketing copy. "Once you hear a word," she writes, "it has penetrated your ears and entered your brain, from which it can't be selectively moved." (19 min)
+ What's your favorite example of garbage language?
Longtime loyal readers know that I often include articles about death in the newsletter. I'm drawn to them because they remind me of the beauty of life. In this touching essay, written in the second person, Louis Blum tells the story of a close friend who dies of breast cancer. She writes, "You're already tired. So, so tired. It's been eight years. You do not think: It's been a good run. You think: It's been hell. All you want to do is stop. You tell your friends you're not afraid of death. You're afraid of dying." (28 min)
+ Reader Annotations: Loyal reader Beth let me know she loved "Going The Distance To Catch Marathon Cheaters" (#231) and agrees it's like Parasite, though she hasn't seen the film yet.
Loyal reader Kati enjoyed "Quit The News Cycle" (#226) and reminds us there's plenty of news out there; we don't need more.
I got some pretty bad acid/ulcer situation right around the time of the inauguration. (I was also super stressed at work.) I thought it was a heart thing! It was then and there that I decided to stop constantly following NPR and NYT and only go there periodically for updates. My Instagram and Fb is full of flowers, puppies, old movies, and fashion. We don't need to watch the news as often as we all do in this age of information.
Thank you for sharing your thoughts! If there's an article this week that spoke to you, hit reply and let me know.
There you have it! Now that you've finished reading today's issue, you can feel better about yourself. Let me know what you thought about today's issue by hitting reply or by clicking on the thumbs below. Also, let's welcome our community's four new subscribers, including Kara, Jennifer, and Kate. I hope that you find this newsletter a welcome addition to your Thursday email inbox. My thanks go to loyal readers Telannia and Marisa  for getting the word out!
If you really like The Highlighter, please help it grow and get better. I appreciate your support. Here are a few ways you can help:
On the other hand, if the newsletter is not a great match for your inbox, please unsubscribe. See you next Thursday at 9:10 am!
Don't miss out on the other issues by Mark Isero
Become a member for $3 per month
You can manage your subscription here.
In order to unsubscribe, click here.
If you were forwarded this newsletter and you like it, you can subscribe here.
Created with Revue by Twitter.