#196: A Natural Mother

We've made it to June, loyal readers, and that means plenty of extra time for summer reading! Hope you'll find a few moments to enjoy this week's articles. I especially recommend the first two. The lead piece focuses on an intellectually disabled woman who raises a doll instead of a child, and the second piece centers on an "involuntarily celibate" man who seeks self worth through extreme plastic surgery. I'd love to hear what you think. You can 💌 or 📣.
Tonight is HHH #10! I'm looking forward to seeing many of you at Room 389 in Oakland beginning at 5:30 pm. Meet other loyal readers, chat about the articles, win free prizes, and celebrate the start of summer. No ticket yet? You can get yours here.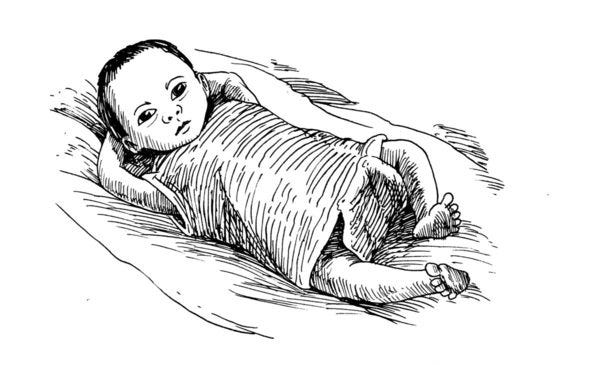 When Vivia Wampler was 2 years old, she fell, hit her head on the stairs, and suffered permanent brain damage that left her intellectually disabled. Now an adult, Vivia wants to raise a child but thinks she should practice being a mom first. For the past several years, Vivia has taken care of Emma, a Reborn doll that looks, at first glance, like a real infant. The experience has brought Vivia many of the joys of motherhood — alongside the sneers of passersby, the leeriness of family, and the judgments of the author. (26 min)
For Incels, The Quest To Look Like Chad Means Getting Extreme Plastic Surgery
"I need women, lots of women, to make up for my miserable life," says Truth4Lie, a depressed young man who identifies as involuntarily celibate. Many incels are seeking cosmetic surgery to become more attractive to women, whom they abhor and want to dominate. The goal: a jawline like Tom Cruise. Their hero: Dr. Barry Eppley, who doesn't ask questions about his patients' misogyny or white supremacist leanings. (Big thanks to loyal reader Nancy for recommending this outstanding article.) (30 min)
+ From Issue #56: Another great article about incels.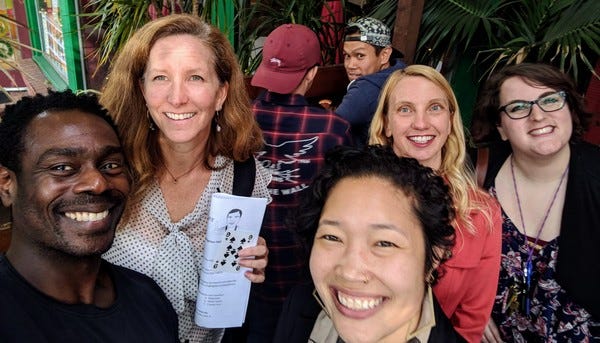 Loyal readers Wenner, Jessica, Woo, MIranda, and Amy are excited to see you tonight at HHH #10. (The guys with caps in the back, maybe less so.) For tickets: hltr.co/hhh10
Straight white middle-aged men kill themselves more often than any other group in America, especially in rural Western states like Montana, Wyoming, and Alaska. The common narrative is that our post-industrial economy has led men to despair. But author Stephen Rodrick suggests more complex causes: the ubiquity of guns, the self-made man mindset, the isolation of depression, and the lack of mental health services. (42 min)
Before You Take That Summer Vacation
Last week, I urged you not to visit an elephant sanctuary in Thailand this summer. This week, I'm suggesting you shun vacation altogether. After reading this piece, you'll want to cancel your summer sojourn to the Seychelles. Author Bani Amor makes a compelling case that international travel, no matter how conscientious or well-intentioned, leads inexorably to capitalist exploitation. "Before we plan our next big vacation," Mx. Amor writes, "perhaps we need to think about home and belonging more intentionally and invest in our local communities to recognize our important roles in them." (15 min)
That's the end. You've reached the end of this week's issue of The Highlighter. Thank you for your loyal readership! Use the thumbs below to tell me what you thought.
Also, if you like The Highlighter, please help it grow and get better. I would appreciate your support. Here are a few ways you can help:
Send this email to a friend (feel free to personalize it!),

Tell me your ideas to improve the newsletter and build our reading community,

Support The Highlighter's growth by becoming a VIP member.
On the other hand, if you're not a huge fan of this enterprise, please unsubscribe. See you next Thursday at 9:10 am (or tonight)!
Don't miss out on the other issues by Mark Isero
Become a member for $3 per month
You can manage your subscription here.
In order to unsubscribe, click here.
If you were forwarded this newsletter and you like it, you can subscribe here.
Created with Revue by Twitter.