#174: The Way Home 🏡

Happy New Year! I hope you thoroughly enjoyed the holiday season. Did you get as much rest and relaxation as I did? (Answer: Not possible.) The past two weeks, I found myself thinking big thoughts about The Highlighter in 2019. A ton of ideas emerged — but what came up over and over again is my interest to offer this great community of 530+ devoted readers more ways to connect with each other, to engage in ideas, and to challenge who we think we are. You'll find out more in upcoming issues.
This week's newsletter features articles, podcast episodes, and photo essays on a variety of subjects, including the child-welfare system in Florida, an upstart charter school in New York, the reading gap in Chicago, and an exploration of what home means. If you have time for just one article, please read "The End of Forever," which tells the story of a boy who never had a home, who "never had parents at all."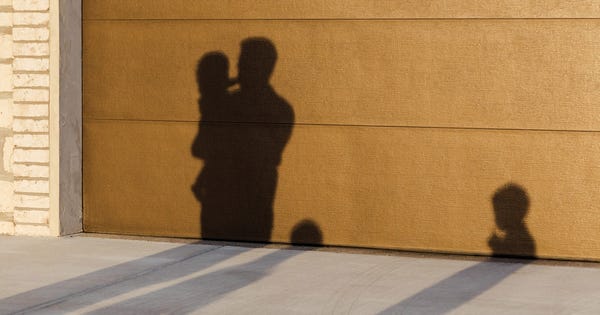 Want to begin this new year with your heart open? This beautiful set of 17 photo essays — exploring the theme of home — will point you in the right direction. You'll meet families separated at the border, juvenile offenders, California firefighters, Alzheimer's patients, women vying for a room in Oakland, and formerly homeless men moving into the Minna Lee Hotel in San Francisco. You'll also peruse beloved keepsakes, home-cooked meals, and the eight homes of a 13-year-old foster kid. Click around, choose your own adventure, and enjoy the audio clips that complement many of the images. (~60 min)
+ Which story moved you most? Email me! 💌 | Leave a message! 📞
The End of Forever: What Happens When Adoption Fails?
Deon Richards was 4 years old when he was placed in foster care, after his mother killed his sister. "I never had parents — I never had parents at all," he said. This is the story of Deon's journey through Florida's child-welfare system, which relies on privatized companies, Christian group homes, professional foster care parents, and people who abandon their children after adopting them. Somehow, reporter Rowan Moore Gerety manages to eke out some hope out of all the despair. (46 min)
+ Share your reactions to this article at The Highlighter website. ✏️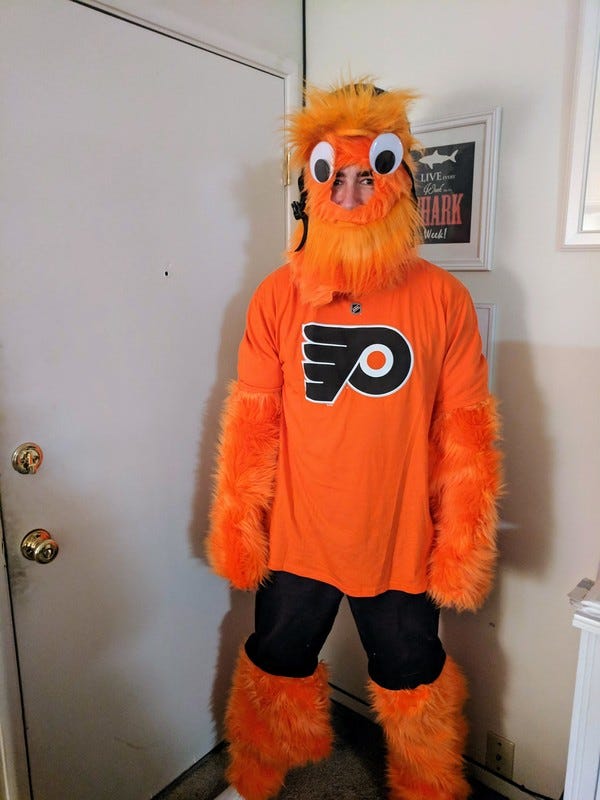 Here's Gritty, the hugely famous official team mascot of the Philadelphia Flyers. When not rooting his team to victory, Gritty masquerades as Jim — Math guru, soccer player, Highlighter VIP member, and all-around great guy. You can be like Jim! hltr.co/membership
How It Feels To Be Javion: 16 Years Old and Struggling to Read in Chicago
Javion Grayer is a high school student in Chicago who has trouble reading No Way Out, written at the third grade level. This heartbreaking profile explains how intergenerational poverty, underperforming schools, and failing special education services caused Javion to fall through the cracks. The way Javion reads — guessing at words, rather than sounding them out — got me thinking again about "Hard Words" (#162), in which Emily Hanford excoriates the way we teach young people to read. (12 min)
StartUp Podcast: Success Academy
A few weeks ago (#169), I featured one episode of StartUp's outstanding series on Success Academy (#122). Since then, I've kept on listening, and now, for the first time ever, I'm recommending that you listen to the entire seven-episode series — especially if you're an educator. Be ready to experience a range of emotions. Then, sign up to share your opinions on an upcoming episode of The Highlighter Podcast 🎧! (315 min)
Hope you liked today's issue of The Highlighter! Please hit reply or use the thumbs below to tell me what you thought. Also, let's welcome this week's 23 new subscribers: Sarah, Nancy, Melody, Kent, Stephen, James, Jess, Rachel, Al, Carla, Christy, David, and 11 others via Stoop. I'm really happy you're here, and I hope this newsletter becomes part of your weekly reading habit.
If you value The Highlighter, please forward this issue to a friend, urge them to subscribe, or become a VIP member. On the other hand, if you don't like opening this newsletter every week, please unsubscribe. See you next Thursday at 9:10 am!
Don't miss out on the other issues by Mark Isero
Become a member for $3 per month
You can manage your subscription here.
In order to unsubscribe, click here.
If you were forwarded this newsletter and you like it, you can subscribe here.
Created with Revue by Twitter.