#151: Segregation in America

Last week I visited the National Museum of African American History and Culture as part of a trip to Washington DC. The exhibition was outstanding, and the experience was deeply moving. The impact hit me right when I entered the museum's doors. About 80 percent of museum-goers were African American, a stark contrast to the almost exclusively white tourists outside, several of whom wore red MAGA hats. In our segregated country, where we are living vastly different experiences, this museum, though it shares unapologetically our violent history, is a safe space and a national treasure.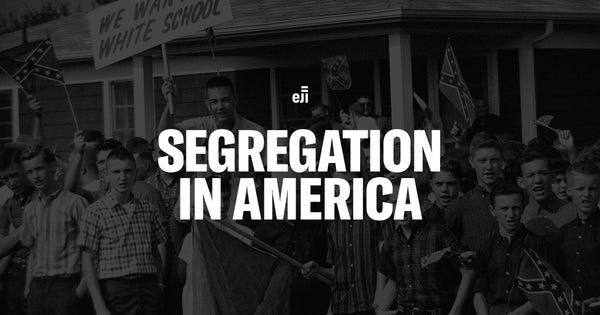 Bryan Stevenson, executive director of the Equal Justice Initiative, argues that slavery did not end in 1865 but rather evolved (#104). EJI's new multimedia resource offers a thoughtful, thorough view of how segregation developed and hardened after the Civil War. The report includes profiles of segregationists, a map of Confederate monuments, and video footage documenting racial terror. Please take some time to take a look. (~60 min)
Sizzler and the American Dream
What does it mean to be American? For Cecilia Hae-Jin Lee, who immigrated with her family to the United States from Korea when she was 7, it means Sizzler: the tasty steaks and the all-you-can-eat salad bar, not to mention cloth napkins and enormous beverages. Ms. Lee writes, "In Korea, we had to yell to get the waitress to come to our table. The American waitresses came by on their own." (12 min)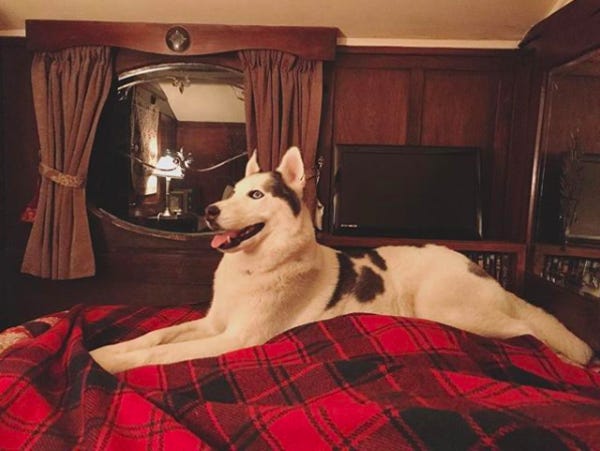 Hyko, who belongs to loyal subscriber Luke, appreciates fresh linens. He also likes reading Luke's excellent newsletter, "Ten Things." hltr.co/10things
Please Admit You Don't Like Poor People So We Can Move On
This essay's title needs revising, but I appreciated its central message: that visible manifestations of poverty viscerally bother wealthy people, causing a variety of responses. These responses include "concern," the feeling that poor people deserve their fate, the belief that resources are scarce and shouldn't be "given out," increased participation in community meetings to "clean up the neighborhood," and calling the police. (10 min)
How Schools Fail Kids With Dyslexia
Our schools are not teaching our young people how to read. That's why students in Detroit are suing their state government, arguing that literacy is a fundamental right under the Constitution. That's also why parents who have children with dyslexia are clamoring for more resources, better teacher preparation, and an end to the stale and harmful phonics vs. whole language debate. (19 min)
You've reached the end of The Highlighter #151. Hope you enjoyed it! Tell me what you thought by using the thumbs below. If you like the newsletter, please send the archives to a friend and encourage them to join. On the other hand, if you don't love having the newsletter appear in your inbox, please unsubscribe. I'll see you back here next Thursday at 9:10 am. Have a great week!
Don't miss out on the other issues by Mark Isero
Become a member for $3 per month
You can manage your subscription here.
In order to unsubscribe, click here.
If you were forwarded this newsletter and you like it, you can subscribe here.
Created with Revue by Twitter.