#141: The Trauma of Gun Violence

Good morning, loyal readers! Want to know a secret? Last week's issue was the most opened in Highlighter history. Pretty great, right? I'm confident you'll like today's issue, too. Enjoy excellent pieces on a range of topics, including gun violence, job displacement, school resegregation, artificial intelligence, and so-called involuntary celibacy. Let's get right to it!
Except one thing first: I invite you to complete the Annual Reader Survey. It takes ~5 minutes. Big thanks to the 36 respondents so far! I'm using your feedback to solidify the core of The Highlighter. Who doesn't like a strong core? Plus there are prizes, including one Grand Prize, which I'll reveal next Thursday. Thank you for helping me make The Highlighter even better.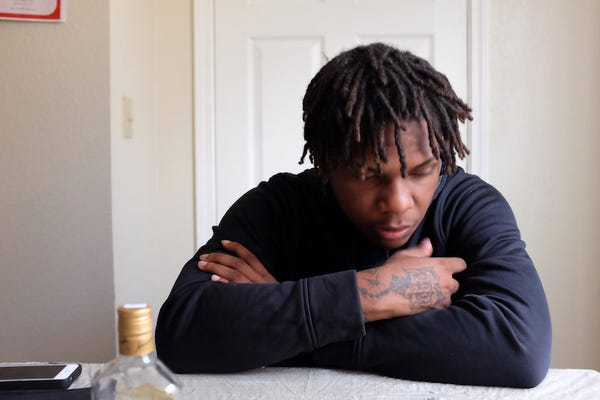 The Trauma of Gun Violence in New Orleans
Caswick Naverro, who grew up in New Orleans during the era of Hurricane Katrina, has suffered too much. He was 10 when he witnessed his first murdered body. He's lost so many friends and family to gun violence that he doesn't remember when he stopped attending funerals. A victim of gun violence himself — twice — Caswick remains resilient, with the support of no fewer than eight organizations: ReNEW, Covenant House, CeaseFire NOLA, Café Reconcile, NOLA for LIFE, Camp Restore, ReThink, and Bayou Vista Community Fellowship. This gut-wrenching profile by Jimmie Briggs is a must-read. Take your time. (25 min)
A School's Map to the Middle Class
Students at Lowell High School in Massachusetts are confident about their futures. Should they be? Only 26 percent will graduate from college, and even those who do will face an unstable job market, where automation has displaced thousands of jobs in this once-booming manufacturing town. To address this gap, the school supplements its college-prep program with LHS Pathways, geared to teach students the skills they'll need to be job-ready at graduation. (19 min)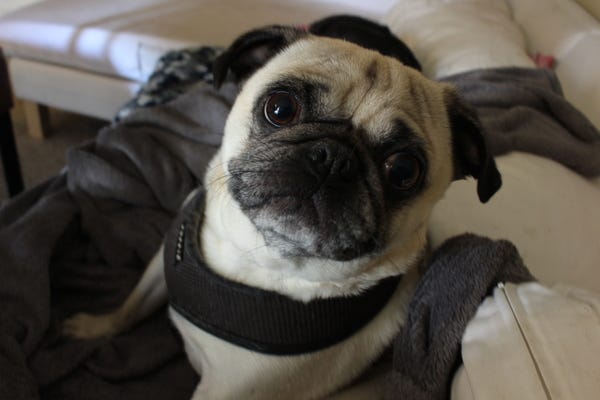 Winston, who belongs to loyal subscriber Brittany, is ready to listen to all your concerns. Want your pet to appear in The Highlighter? j.mp/nominatepet
Desegregation and Resegregation Through a Teacher's Eyes
In 1976, Rebecca Palacios began teaching in Corpus Christi, Texas, soon after a landmark court case mandated busing to achieve school desegregation for white and Latino children. As she progressed through her teaching career, Dr. Palacios witnessed how the gains of desegregation disappeared as her community no longer wanted to commit to equal public schools for all kids. (8 min)
Gmail's Smart Reply Is Part of Me Now
Let's face it: Nobody likes long emails — except, of course, for The Highlighter, which brings us joy. That's why Google recently expanded Smart Reply, which saves you time on email by guessing how you'd typically reply. Andrew Wallace Chamings explains how machine learning scrapes all your prior correspondence to decide whether you're more of an LOL or haha type of person. (4 min)

Anne-otations: Incels and Masculinity in the 21st Century | Ask Science Mike
One of the dark corners of the Internet is for incels: straight men who claim to be involuntary celibates and blame it on women. Mike McHargue tries to explain how that movement connects to the need for men to redefine their role in society. For those who've read about incels in the news recently, keep in mind this podcast episode came out a few weeks beforehand. (Please start at 5:00.) (23 min)
Last month and this month, Anne and I are focusing on reading education on the Podcast. We hope you've been inspired by the teacher who couldn't read, the bilingual elementary school teacher-turned-professor, and Mark's teacher hero! There will be a new episode every Monday morning this month, so please subscribe today!
I appreciate that you read today's issue of The Highlighter! Let me know what you thought by using the thumbs below. Also, let's welcome new subscribers Vanessa, Grace and Linda! If you like this newsletter, forward it to a friend and encourage them to subscribe. Don't keep this gem away from them! If it's not a great match for you, please unsubscribe. I'll see you back here next Thursday at 9:10 am. Have a great week!
Don't miss out on the other issues by Mark Isero
Become a member for $3 per month
You can manage your subscription here.
In order to unsubscribe, click here.
If you were forwarded this newsletter and you like it, you can subscribe here.
Created with Revue by Twitter.