#132: March Is College Month 🎓

Hi Loyal Subscribers! I'm happy to announce that March is College Month at The Highlighter. Each issue, I'll include at least one piece relating to college. We'll tackle questions like: As tuition skyrockets and student debt soars, how should educators advise young people to weigh their options? What factors determine whether a college student will graduate? And what are the economic and social consequences of not graduating? I invite you to share your thoughts! Reply to this email, listen to next Monday's podcast, or leave a voicemail at (415) 886-7475. Please enjoy!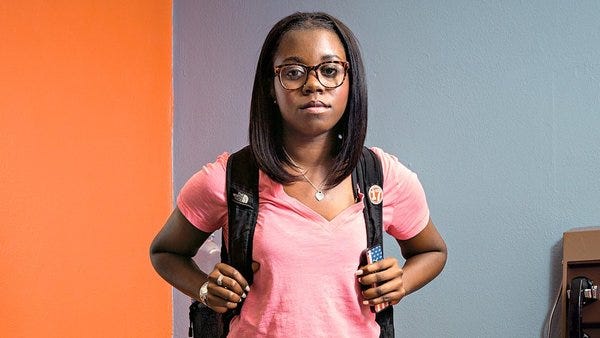 Vanessa Brewer was a top student at her high school in Texas. But her first semester at the University of Texas at Austin was rocky. A first-generation college student, Vanessa got nervous. "Am I supposed to be here? Am I good enough?" she asked. This classic article by Paul Tough (#43) outlines the struggles that many college students face, particularly when coming from poor or working-class families. It also explores the ways that colleges are addressing those struggles — by focusing on students' mindsets. ⏳⏳
Anne-otations: Three Miles | This American Life
The college degree is a crucial part of the American dream. In this classic episode of "This American Life," listen to the stories of three students from a public school in the Bronx who see firsthand why their shot at this dream is rigged. What does it take to get a college degree in America? Grit? Intelligence? Money? Share your experience at (415) 886-7475 and hear your voice on The Highlighter Podcast later this month. ⏳⏳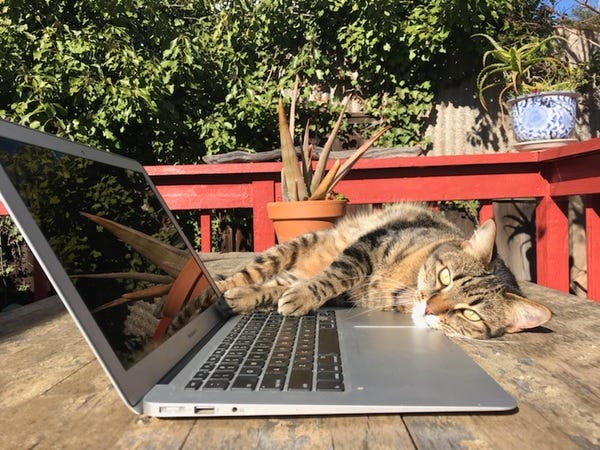 Pono, who belongs to loyal subscribers Genna and Kiera, encourages us all to take a break from typing.
Checking White Guilt, Denial, and Defensiveness
I'm reading So You Want to Talk About Race, by Ijeoma Oluo (#89, #97, #128), which I recommend to white people. Here's a companion piece that identifies 28 common attitudes and behaviors that correlate with white guilt, denial, and defensiveness. Author Debra Leigh includes examples of these behaviors, noting that they often detour anti-racist conversations and therefore safeguard white supremacy. ⏳⏳
How Technology Hijacks Our Minds
Is this the year we finally put away our phones and live a less-distracted life? If this happens, Tristan Harris is one person to thank. He's the guy behind the Time Well Spent Movement. Even Mark Zuckerberg is listening. To learn more, read this essay, watch his TED Talk, or check out Moment or Feedless. ⏳⏳
How Do You Respond When Your Son Is A Neo-Nazi?
It's one thing to read articles about young white men who harbor racist beliefs and belong to neo-Nazi groups. It's another to be their mother. This is a story of Kam Musser, who is 21, doesn't have a job, lives with his mother in Ohio, and joined the Traditionalist Worker Party after the 2016 election. This is also a story of his mother, Kirsten, who disagrees with Kam's views but does not know how to intervene. ⏳⏳
Let's welcome our 11 new subscribers: Ryan, Matthew, Kathleen, Robb, Thai, Jamil, Alcine, Sherry, Matt, Phillip, and Geoff. These are great people — please say hello! 
Also, let me know what you thought of today's issue using the thumbs below. (There were 15 thumbs-up last week!) For extra credit, send this link to one person who might like The Highlighter. Have a great week, and I'll see you again next Thursday at 9:10 am.
Don't miss out on the other issues by Mark Isero
Become a member for $3 per month
You can manage your subscription here.
In order to unsubscribe, click here.
If you were forwarded this newsletter and you like it, you can subscribe here.
Created with Revue by Twitter.