#124: Millennials Are Screwed

Hi there and Happy New Year! Did you miss The Highlighter? I hope you had a restful and rejuvenating break. Welcome everyone — all 322 of you (plus 11 new subscribers!) — to 2018. Today's issue includes four great articles and one fine podcast. Read about the economic plight of millennials, the high death rate of Black mothers, the fall of a Black church, the promise of weight loss surgery, and the importance of living with the end in mind.
Also: I'm happy to announce two new features! The first is a greater focus on the lead article, including an invitation to share your thoughts in an online forum. Please do! (Think of it as an article club — just you and your 321 Highlighter friends.) The second is Anne-otations, in which my friend and loyal subscriber Anne Nyffeler will choose an outstanding podcast episode for your listening pleasure. Please enjoy!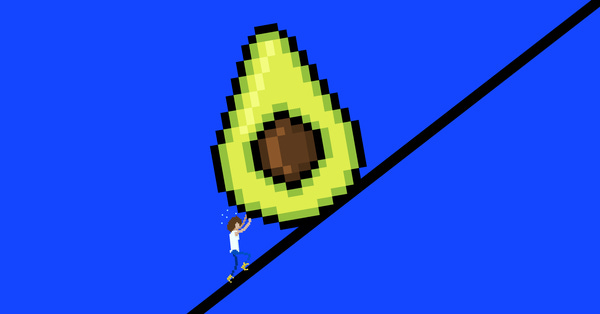 Baby boomers and Generation Xers often like to joke about millennials — how they're lazy and entitled and need to order less avocado toast at fancy cafés. But this excellent article by Michael Hobbes (#83) explains the economic plight of millennials, making clear how out of reach financial stability, home ownership, and retirement security are to adults in their 20s and 30s. Click here (or on the thought bubble below) to share your thoughts in The Highlighter Article Club. ⏳⏳⏳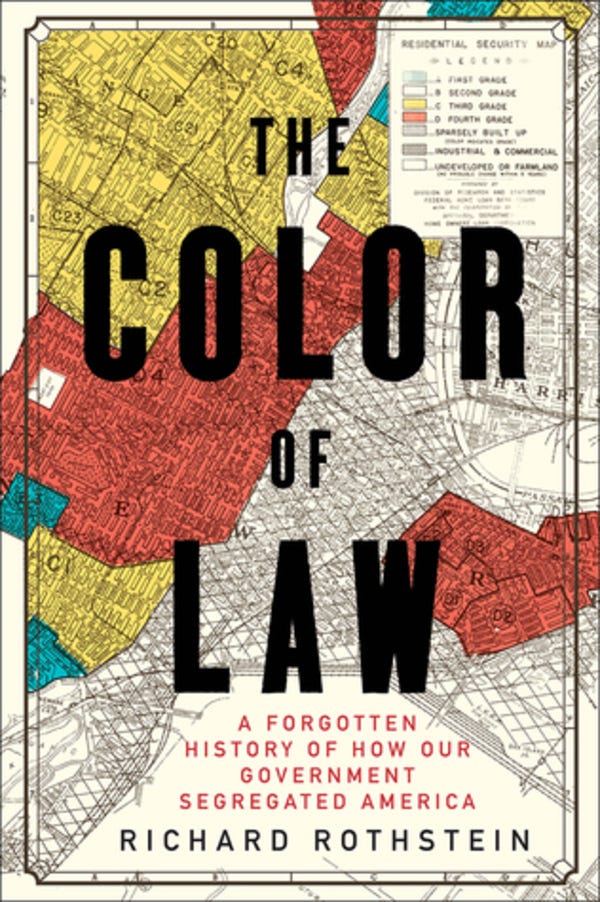 I recommend The Color of Law, by Richard Rothstein, which I finally got to read last week. The subtitle says it all. If you live in the Bay Area and want to learn more, click on the cover for an event in Richmond on Jan. 20.
Nothing Protects Black Women From Dying in Pregnancy
Last year, Zoë Carpenter (#108, Podcast #9) asked why so many Black infants die in the United States. Nina Martin and Renee Montagne continue the conversation, asking why so many Black women die in pregnancy. It doesn't matter if you're rich or highly educated. If you're an African American woman, the health care system sees you as lesser. As a result, you are three times more likely than a white woman to die while giving birth. Reading about the life and death of Shalon Irving will make the grim statistics even more heartbreaking.  ⏳⏳
Gentrification and the Destruction of a Black Church in San Francisco
Since its founding in 1852, Third Baptist Church in the Fillmore District of San Francisco has served as a home for salvation and civil rights for African Americans. As gentrification has forced residents out of the neighborhood, the congregation has plummeted to just 600 members. This multimedia (text, audio, video) report captures the struggle of churchgoers and their hope that recent landmark status will preserve their beloved institution. ⏳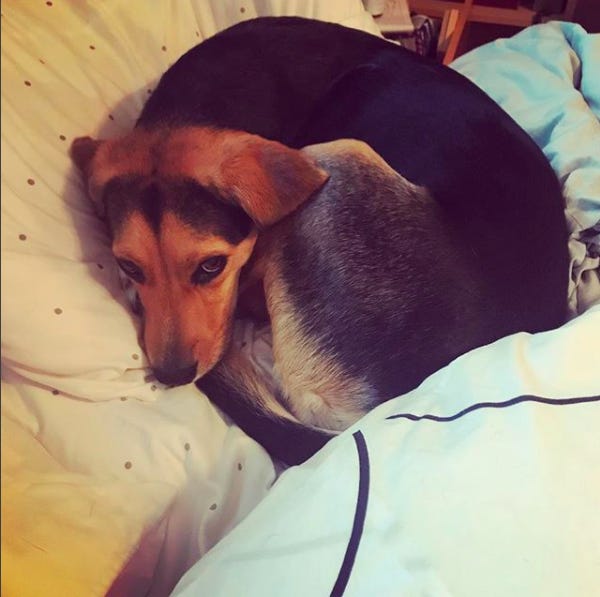 Eleanor Roosevelt (aka Rosie), who belongs to loyal subscriber Tess, knows she's not supposed to be under the covers.
Diet and Exercise Don't Work. To Lose Weight, Surgery is the Best Option.
After a season of cookies, cakes, candies, and pies, January is the time for resolutions involving weight loss. But bariatric surgery turns out to be the best treatment for obesity. Why do so few people — just 1 percent of eligible patients — get the procedure? And why is surgery even rarer among teenagers? Read what happened to 18-year-old Jewel Francis-Aburime, who weighed 394 pounds before doctors removed 80 percent of her stomach, and maybe there's your answer. (If surgery's not your thing, try a weight loss cruise instead.) ⏳⏳
New Feature! Anne-otations: For All You Podcast Lovers Out There
Though The Highlighter focuses on the best articles on race, education and culture, loyal subscribers have demanded more audio content. (The Highlighter Podcast just isn't enough.) "I can't read while driving!" you've grumbled. Don't you fret. I've got the solution: Anne-otations! Beginning today, my good friend and loyal subscriber Anne Nyffeler will scour the podcast world and bring you the best morsel of audio out there for your listening pleasure. Anne fits in hours of podcasts in between being a mom, student, teacher, reader, and biker. You'll enjoy her first recommendation: an interview of Dr. Atul Gawande (#22, #78) on Krista Tippett's On Being. Click on the title above for Anne's review, and let me know what you think!
You're back in The Highlighter groove! Thank you for reading today's issue. Share your thoughts below by giving this issue a thumbs-up or -down. Also, please welcome our 11 new subscribers: Raymond, Esmeralda, Alexandra, Darryl, Lara, Miranda, Ziba, Lois, Steve, Daryl, and Corina! Tell your friends and family about The Highlighter by forwarding them this issue or sending them this link to subscribe. Have a wonderful week, and I'll see you again next Thursday at 9:10 am.
Don't miss out on the other issues by Mark Isero
Become a member for $3 per month
You can manage your subscription here.
In order to unsubscribe, click here.
If you were forwarded this newsletter and you like it, you can subscribe here.
Created with Revue by Twitter.