#110: The Girl Gangs of El Salvador

Hi there and welcome to The Highlighter #110! A few readers told me last week's issue was all doom and gloom, so this week is equal parts disturbing and affirming. Up first is a distressing article about femicide in El Salvador and how young women are joining gangs for safety. Then comes a feel-good piece about a New Deal program involving librarians, books, and horses. Rounding out the first half is a dispiriting article about how Arizona's school voucher program is destroying public schools. The photo of the week features a loyal subscriber's plant (rather than a loyal subscriber's pet). After the break, read a clear-eyed op-ed on Confederate monuments and their place in history, followed by an easy-to-read explanation of a complicated mathematical proof. Please enjoy!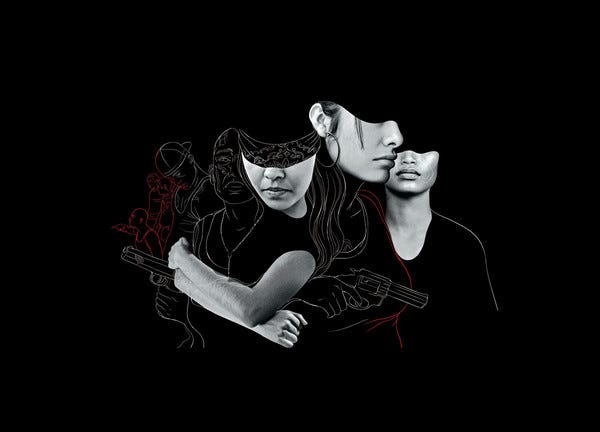 Women in El Salvador are raped and murdered at an alarming rate. To protect themselves from violence, more and more young women are joining gangs. This article by Lauren Markham (#78) follows Elena and her journey in and out of a gang. Along the way, learn about the history of Salvadoran gangs and why they're so powerful. If you enjoy Ms. Markham's direct prose, check out her new book, The Far Away Brothers, which chronicles Salvadoran twins who migrate to the Bay Area. (30 mins)
The Women Who Rode Miles on Horseback to Deliver Library Books
Librarians are amazing. Before bookmobiles became popular in the 1950s, there was the Pack Horse Library initiative. As part of a New Deal program, 1,000 women delivered donated books and magazines on horseback to poor people in remote areas of Appalachia. The women rode more than 100 miles a week, no matter the weather, sometimes preferring mules. What would these resourceful librarians think of the Kindle Classroom Project? (5 mins)
In Arizona, you can send your child to any public school in the state. If you don't like any of them, you can take a voucher and enroll your kid in any private school — even religious ones. And because oversight is weak, you can get away spending the voucher on video games, stuffed animals, snow globes, and abortions. In this article, Alexandria Neason paints a bleak picture of public education's future, explaining the difference between "school choice" (not bad) and "school privatization" (bad). Watch out, educators: This is a tough one to read. (32 mins)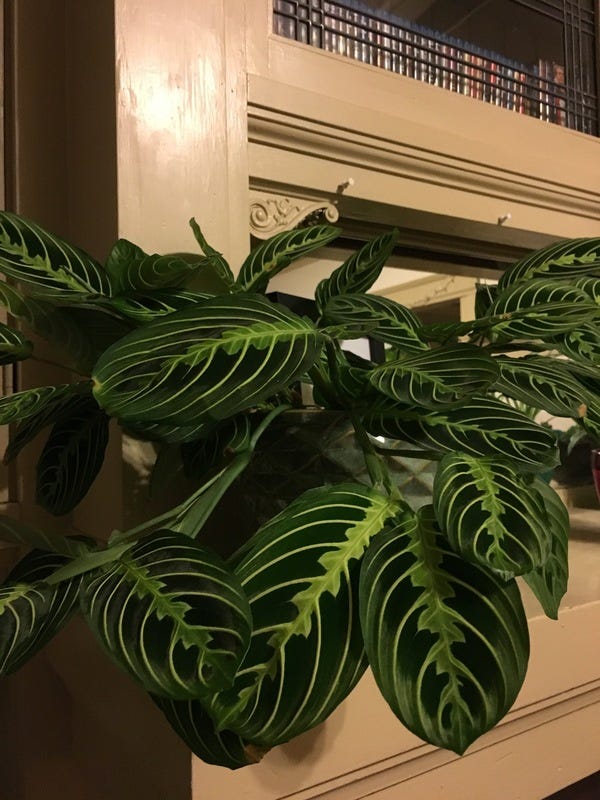 A recent article in the Washington Post suggests that Millennials are substituting plants for children (and perhaps pets). Here's loyal subscriber Niki's plant, Sideshow Bob. Niki is great and is the guest on this week's episode of The Highlighter Podcast: j.mp/hipod.
Confederate Statues and 'Our' History
In this succinct essay, Columbia history professor Eric Foner emphasizes that history "is what the present chooses to remember about the past," that "forgetting is as essential to public understandings of history as remembering." For those reasons, Confederate monuments should not remain standing simply because they currently exist in public places. Rather than representing markers of a neutral history, Prof. Foner suggests, they're symbols of who had the power to decide what we remember. If you like this piece, check out The Highlighter Podcast next Monday at 9:10 am, when loyal subscriber Clare will interview Prof. Foner. It'll be very good! (5 mins)
Mathematicians Measure Infinities, Find They're Equal
Start counting by ones and keep going. That's infinity. Now start counting by twos. The second version of infinity (just even numbers) is smaller than the first version, right? Nope. They're both infinite, and more important, they're both the same "amount" of infinite — according to a new proof by mathematicians Maryanthe Malliaris and Saharon Shelah. Hope you like The Highlighter's first math-based article! (To my credit, I participated in my elementary school's Math Bowl, along with loyal subscriber Millie.) (11 mins)
This Week's Podcast: Another first for the podcast this week! I traveled to loyal subscriber Niki's home and recorded the episode in her living room studio. (She served a delicious plate of crackers, cheese, and fruit.) Niki works in education at the San Francisco Unified School District, and we talked about "The Resegregation of Jefferson County," by Nikole Hannah-Jones. Thank you, Niki, for your thoughtful conversation! Please tell your friends about the podcast, subscribe, and leave rave reviews over at iTunes. (Loyal subscribers Jamie and Angelina have already done so!)
That's it for Issue #110 of The Highlighter. Hope you enjoyed the articles! Please let me know what you thought (thumbs are below). This week, nine people signed up; let's welcome Patrick, Carli, Erin, Ray'Von, Maya, Molly, Krystal, Jimmy, and Jenifer! Let's keep growing The Highlighter community and making it even stronger. Have a wonderful week, and I'll see you again next Thursday at 9:10 am.
Don't miss out on the other issues by Mark Isero
Become a member for $3 per month
You can manage your subscription here.
In order to unsubscribe, click here.
If you were forwarded this newsletter and you like it, you can subscribe here.
Created with Revue by Twitter.