#103: The New Jane Crow

Welcome to The Highlighter #103! Pretty soon it's August, which means my birthday bonanza, which is very important, but while it's still July, let's make sure you have some solid articles to read and podcasts to listen to. Today's issue focuses on how our unwillingness to get to know others makes it harder for us to understand ourselves. The first article centers on how our government institutions, mirroring white middle-class values, view poor women of color as ineffective parents who put their children in danger. The second article pushes us to consider more broadly our viewpoints of teenage girls as they grow up and develop their voice. After that, please take in a dramatic action photograph, then enjoy an outstanding podcast episode about immigration and the consequences of our ignorance, followed by a convincing piece that encourages us to treat prisoners as humans rather than as monsters. Also, check out the bottom of the digest for a podcast update and another giveaway!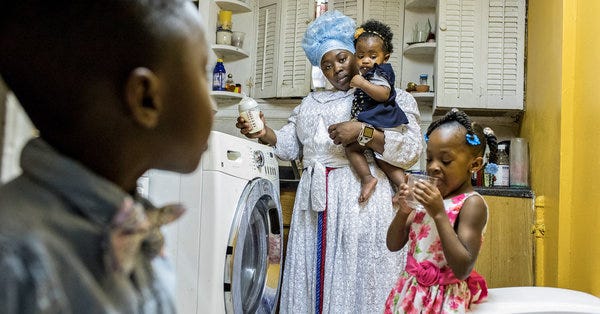 The New Jane Crow: Foster Care as Punishment for Women of Color
If you're a white middle-class mom and you lose your child in the supermarket for a few minutes, it's scary and upsetting, but you don't have Child Protective Services taking away your kid. Not so, according to this article, if you're a poor African American mom. An advocate in Brooklyn says, "There's this judgment that these mothers don't have the ability to make decisions about their kids, and in that, society both infantilizes them and holds them to superhuman standards." This article makes clear how mainstream white institutions treat people of color differently from white people — in what reporter Stephanie Clifford calls a case of "Jane Crow."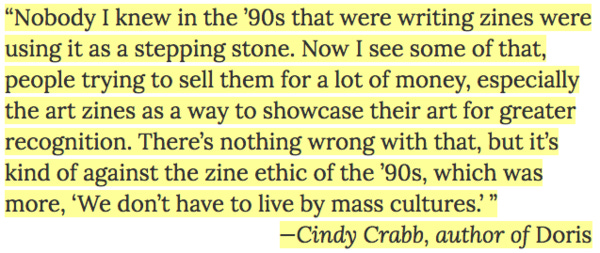 In case you've missed them, you can now rest easy: Zines are back. Once popular in the 1990s, zines skipped most Millennials to find their footing again with Generation Z. They no longer carry the same anti-mainstream political message as they once did, but they still focus on issues of identity, and they're still run mostly by teenage girls. This piece by Britta Lokting will introduce you to today's leaders in zine making, plus you'll find out how zines have evolved since Tumblr took away much of their glory in 2007.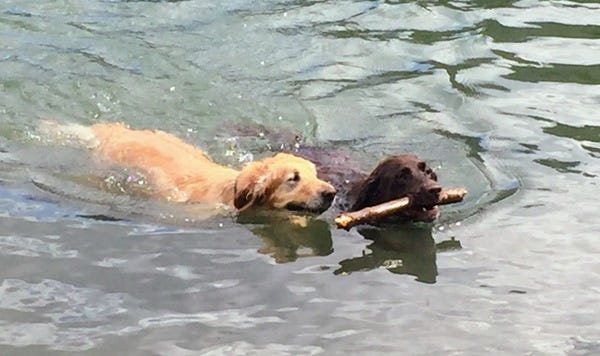 Chewy and Ketchum rescue a stick from Titus Lake in Idaho. The retrievers belong to loyal subscribers Alicia, Eric, and Jacqueline. Submit your pet photos for publication in an upcoming issue!
Our Fear and Loathing of The Other: How We Feel About Immigration
This week's This American Life is outstanding. Brian Reed, of S-Town fame (#87, #88), travels to Homer, Alaska, a town with no immigration problem that is debating a resolution on immigration. He meets Ben Tyrer, a janitor who dislikes conflict and shuns political vitriol. As a result, Mr. Tyrer vows to make up his mind on the measure using reading, research, and reason. Unfortunately, no matter how much he scours the Internet and considers various publications to seek the facts about immigration, Mr. Tyrer realizes the truth is nebulous, whereas hate is crystal clear. (The second story is also excellent.)
Want to Improve Our Prisons? Make Them More Like Norway's
A few years ago, if you wanted to reform education, you'd look to Norway for advice. Everyone loved Norway: "Look at what they're doing in Norway!" people would say. "Everyone loves school, and the test scores are through the roof!" The Norway fad has subsided among educators, but it seems as if now it's the It Thing among correctional officers. After decades of promoting punishment, jails are considering kinder, gentler approaches. Even though there still isn't enough money for real rehabilitation, at least prisons can be less dehumanizing along the way.
Podcast Update: If you haven't listened to The Highlighter podcast, you're missing out! This week's episode, an interview with loyal subscriber Marni Spitz, got deep, with a discussion about how good intentions to promote educational equity can sometimes backfire. The podcast is getting popular (200 listeners already), so subscribe before it's too late. And if you're feeling particularly generous, please rate and review the podcast on Apple Podcasts, so we all become rich and famous.
This Week's Giveaway: Speaking of famous, aren't you jealous that loyal subscriber Erin won the first giveaway and is spending time reading her hardcover copy of Blood at the Root? Never fear, another giveaway is here! This time, the prize is a three-month digital subscription to either the New York Times or the Washington Post. To enter, press R and let me know what you like most about the digest and what your ideas are to expand the digest's readership. I'll announce the winner next Thursday!
And that's that! I hope you enjoyed today's issue of The Highlighter. Let's welcome new subscriber Eila! Also, please send me your feedback on today's issue by clicking thumbs-up or thumbs-down below. It's not hard at all! See you back next Thursday at 9:10 am. Have a great last few days of July!
Don't miss out on the other issues by Mark Isero
Become a member for $3 per month
You can manage your subscription here.
In order to unsubscribe, click here.
If you were forwarded this newsletter and you like it, you can subscribe here.
Created with Revue by Twitter.